EU leaders set to decide new Russia sanctions as Ukrainian President Poroshenko seeks support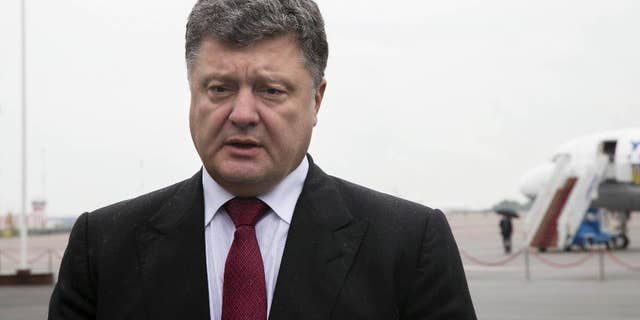 NEWYou can now listen to Fox News articles!
BRUSSELS – European Union leaders are poised to slap additional sanctions on Russia because of what they condemn as a continued destabilization of Ukraine and a deepening military involvement by Moscow.
The 28-nation bloc's heads of state and government on Saturday were also set to discuss possible further assistance for Ukraine as the country's president, Petro Poroshenko, was expected to brief the leaders in Brussels on the situation.
Additional EU sanctions would aim at inflicting more economic pain in hopes of changing what is viewed as Russian meddling in Ukraine.
The fighting in eastern Ukraine between the military and Russian-backed separatists has left almost 2,600 people dead, according to U.N. figures. NATO said this week Moscow has slipped at least 1,000 Russian soldiers and much heavy weaponry into Ukraine.