Escaped Mexican drug lord's beauty queen wife may be key to tracking him down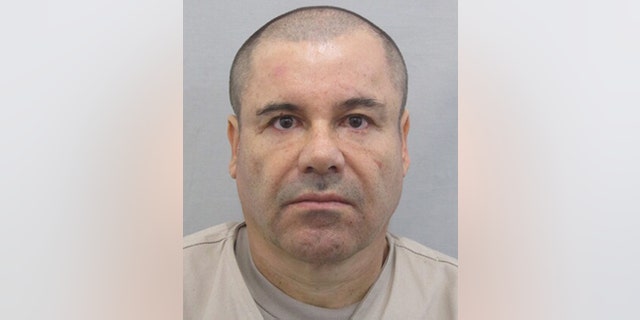 As an embarrassed Mexico continues to hunt for the escaped drug lord Joaquín "El Chapo" Guzmán, the key to finding out what happened and where he went may be a 20-something former beauty queen.
Guzmán's current wife Emma Coronel, who holds dual Mexican and U.S. citizenship, was one of the few people to have been permitted to visit Guzmán while he was incarcerated at the Altiplano maximum-security prison near Mexico City, and there is speculation that Coronel may have aided his daring escape from a federal penitentiary through an underground tunnel.
"That in itself points to the possibility that she could have been involved in the coordination of her escape," Christopher Wilson, the deputy director of the Mexico Institute at the Woodrow Wilson Center, told Fox News Latino. "She was someone who could have been involved in passing along information."
The attorney general's office is expected to subpoena her in an effort to find clues as to where the Sinaloa Cartel boss may have disappeared to.
Guzmán's beauty queen wife, who was arrested alongside the drug lord in February 2014 in the couple's Mazatlán condominium but subsequently was released without charges, grew up surrounded by Mexico's drug trade.
Her uncle was Ignacio "Nacho" Coronel, a key member of the Sinaloa Cartel and a close associate of Guzmán. Nacho Coronel was known as the "Crystal King" for his role in introducing Mexican methamphetamine to the U.S. before his death in a gunfight with the Mexican Army in 2010.
Guzmán allegedly fell in love with Nacho's niece when the then 17-year old was competing in La Gran Feria del Café y la Guayaba (Festival of Coffee and Guava) in Victoria de Durango, the capital of Durango state.
After wooing her for a few months, Guzmán and Coronel were married once she turned 18 in November 2007.
In the summer of 2012, Coronel travelled to South California and gave birth to twin girls at Antelope Valley Hospital in Lancaster, north of Los Angeles. As a U.S. citizen, Coronel doesn't require a visa to enter the country and to use hospitals here, and her daughters are eligible for U.S. citizenship as well by virtue of hers.(According to the Daily Caller, Guzmán himself had a California drivers' license under an assumed name in the late 1980s, before he assumed control of the cartel.)
While Coronel was on the radar of the U.S. Drug Enforcement Administration when she was in California, there were no formal charges against her, and she quietly returned to Mexico after giving birth, living with Guzmán in the city of Culiacán.
"She ends up in the news a lot, but she tries to maintain a low profile," Wilson said.
While Coronel was detained along with Guzmán – who was reported to be cooking breakfast for their daughters at the time of the raid – experts say that she is not involved in the operations of the Sinaloa Cartel and that Guzmán appears to attempts to shield her from becoming implicated in criminal activity.
"This is the woman who is in charge of raising their two kids, so he doesn't want her involved in the cartel," Wilson said. "Guzmán – who has been married twice before – knows that his life and freedom are always in danger, but he doesn't want his children to be left without a father and a mother."
A subpoena by the Mexican attorney general's office, however, could create the sort of situation that Guzmán may have been trying to prevent – especially if Coronel is found to have been implicated in his escape. But at the moment, neither officials in Mexico or the U.S. appear to have any evidence involving her in the jailbreak.
"Her level of involvement in the escape is at the moment very much speculative," Wilson said.