Egypt protest group urges mass action against 'terror'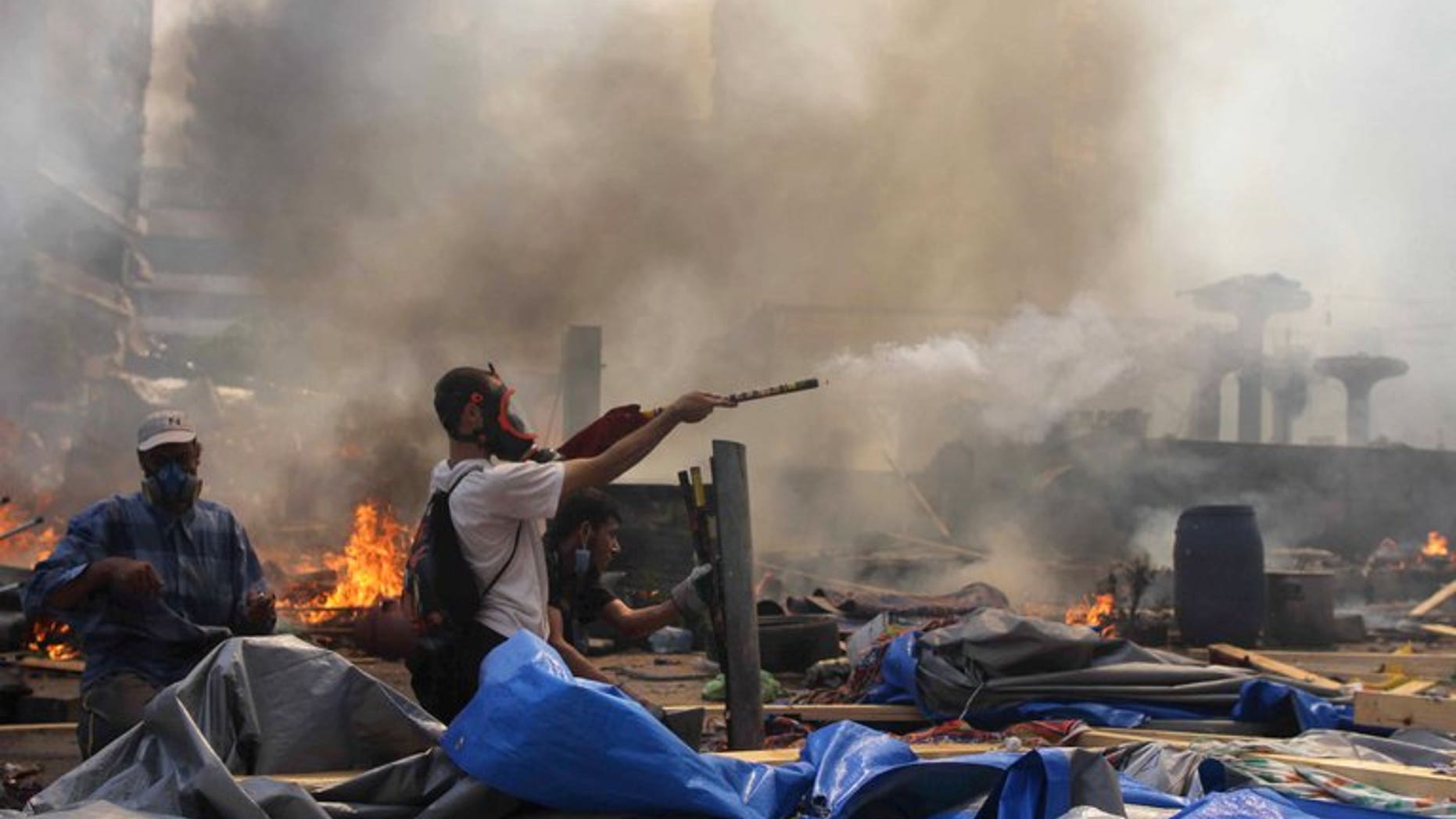 CAIRO (AFP) – Egypt's Tamarod group, which launched the call for mass protests that led to the ousting of Islamist president Mohamed Morsi, urged all Egyptians to take to the streets on Friday to defend the country from "terrorism."
"During these difficult times, we must all stand together... to defend the future of our children from terrorism and the dark forces which want to drag us back centuries," the group said.
In a statement read out on a prime-time slot on state television, the protest movement urged Egyptians to form popular defence committees on Friday.
Tamarod called on "the great people of Egypt to form popular committees on all streets, outside homes and churches around the country, carrying Egyptian flags to reject domestic terrorism and foreign interference," the group said.
The statement came as fresh violence erupted in Egypt following a security crackdown on the Muslim Brotherhood and two huge pro-Morsi protest camps that sparked nationwide clashes, killing at least 578 people.
The bloody dispersal of the protests prompted widespread condemnation, with US President Barack Obama urging Egypt's army-installed authorities to lift a state of emergency and allow peaceful dissent, saying he "strongly" condemned the crackdown on demonstrators.
Tamarod emerged earlier this year with a petition the group claimed garnered more than 20 million signatures calling on Morsi to step down and for early presidential elections.
The group had called for the June 30 protests that saw millions take to the streets to demand Morsi's ouster.