East Harlem Street Renamed In Honor Of Young Lords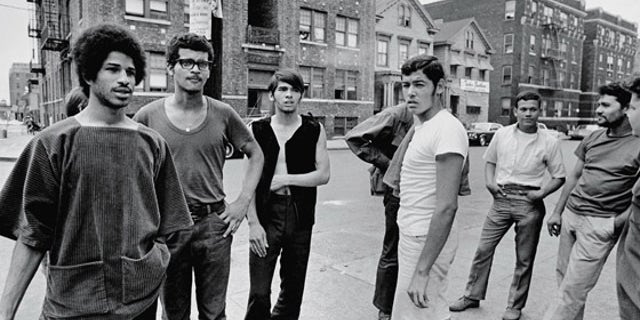 NEWYou can now listen to Fox News articles!
The Young Lords came to New York to raise political awareness among Puerto Ricans. Forty-five years later, they're being honored with a permanent home.
Since last Saturday, the intersection of 111th Street and Lexington Avenue is named Young Lords Way, in honor of the group's New York City inception in 1969. The unveiling ceremony, which took place in front of the First Spanish United Methodist Church, had nearly 100 attendees — including Rep. Nydia Velasquez and City Council Speaker Melissa Mark-Viverito.
During the renaming ceremony, Young Lords members like New York Daily News columnist Juan Gonzalez and founder Jose Jimenez were also honored.
Rep. Velasquez said it is important to keep their message alive in today's society.
"I think that the most important symbolism of naming this street 'Young Lords Way' is that it reminds the youth that there is still work to do," Velasquez told the Daily News. "There's more work to be done to achieve social and economic justice of Puerto Ricans and all immigrants."
The group, which started in 1967 in Chicago, used the slogan "Palante, siempre palante" (slang Spanish for "Forward, always forward") and led protests across the U.S. against conditions faced by Puerto Ricans. In New York City's El Barrio, they took over a church for 11 days in December of 1969, providing free breakfast, clothing and other services for the community.
Jimenez, the Young Lords founder, said although times have changed, Puerto Ricans still face some problems. He hopes that Mayor Bill de Blasio will step up and keep his word about closing the gap between the rich and the poor by creating affordable housing.
"Unfortunately, in East Harlem what you have is a lot of Latinos that are pushed out by gentrification, so that's being a continuing problem," Gonzalez said. "Hopefully now with de Blasio, there will be more of an attempt to actually not just create luxury housing, but create some affordable housing. Hopefully de Blasio will keep his promise."