Early election results show Sarkisian winning 2nd term in Armenian presidential election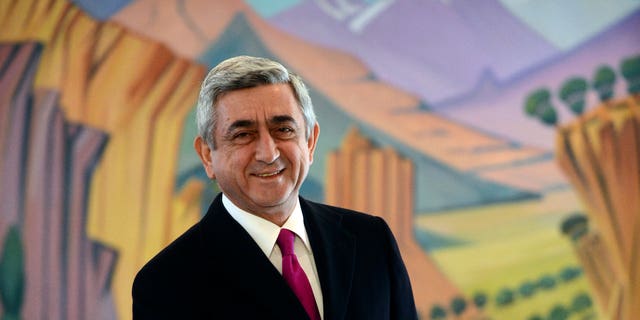 YEREVAN, Armenia – Officials in Armenia say that incumbent President Serge Sarkisian has been re-elected in a national election.
The country's Central Election Commission said Tuesday morning that early results show Sarkisian is garnering nearly 59 percent of the vote. The closest of his six rivals, American-born Raffi Hovanessian, who was post-Soviet Armenia's first foreign minister, has 37 percent of the vote. Votes from all polling stations have been counted but these are still preliminary results.
Just over 60 percent of Armenia's 2.5 million eligible voters cast ballots in Monday's election, according to election officials.
Sarkisian, who has overseen a modest economic recovery, appears to be running strongly enough to avoid a runoff which would be required if no candidate receives more than 50 percent of the vote.