Dominant Park back in action in Canada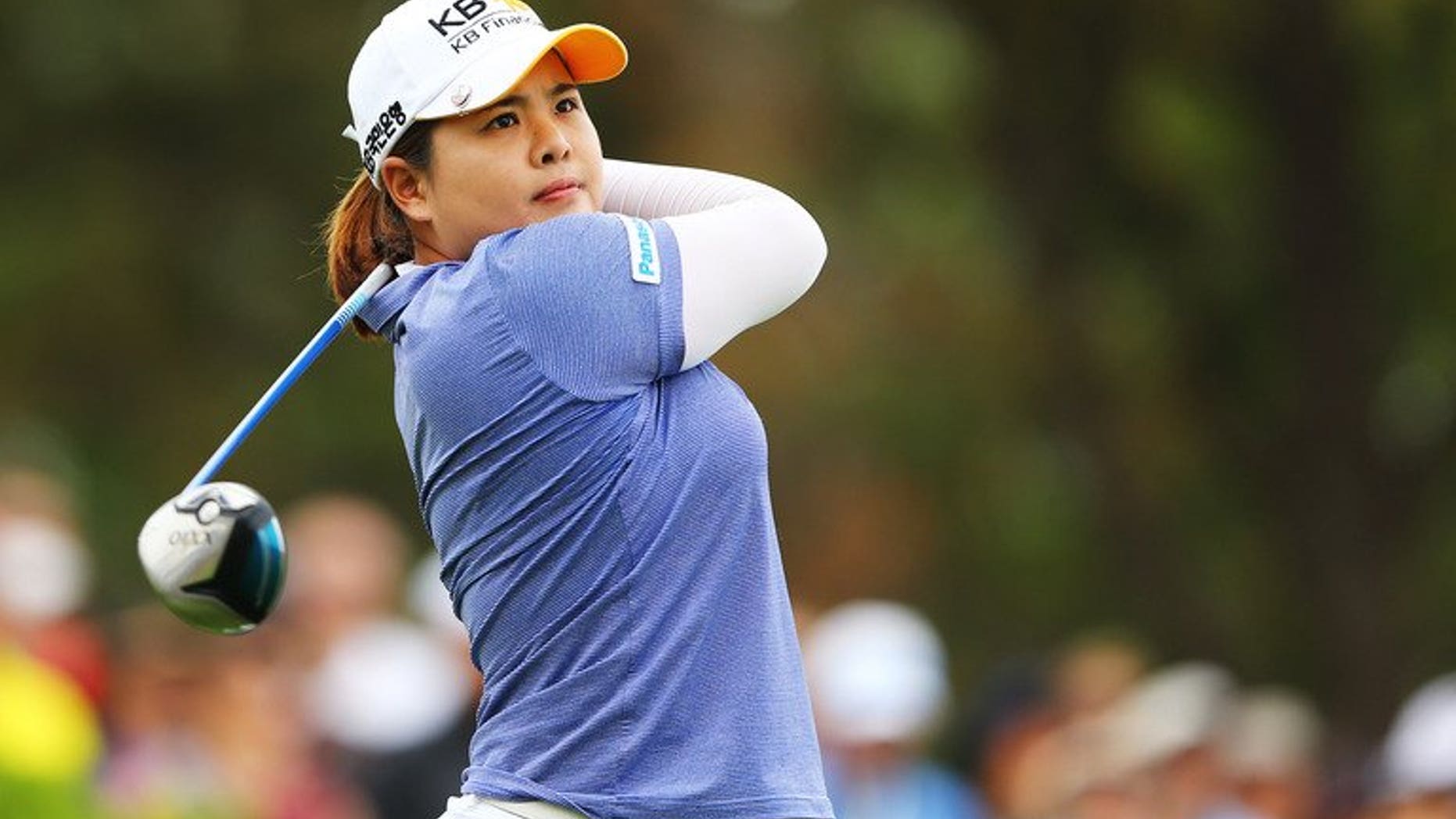 WATERLOO, Canada (AFP) – World number one Park In-Bee returns to action Thursday, heading the field for the LPGA Manulife Financial LPGA Classic a fortnight after her historic US Women's Open triumph.
The South Korean superstar will be gunning for her fourth LPGA title in as many starts in the $1.3 million tournament at Grey Silo Golf Course.
The most recent of those wins was her Open triumph at Sebonack Golf Club in Southampton, New York, where Park joined US sporting legend Babe Zaharias as the only women to win the first three majors in a season. Zaharias won all three in 1950.
Park, who won the Kraft Nabisco in April and the LPGA Championship in June, will have a chance to become the first man or woman to win four major golf championships in a season at the Women's British Open at St. Andrews, August 1-4.
"It's been different," Park said of the whirlwind that followed her US Open win, which has included a New York media tour featuring appearances on the Today Show and ESPN's Sportcenter.
"Last week was quite busy -- I didn't know something like that happens after the win. I'm used to getting a lot of attention on the golf course, but off the golf course in a city like New York, that big of a city, a lot of people looking at me, it was weird getting that kind of attention outside the golf course.
"It was a little fun for me, I did a lot of things that I'm going to experience from now on is going to be a little different than I've experienced before," she added. "I'm trying to get used to it, not totally used to it yet, but still learning."
Park said she'll try to stay focused on the crucial task of improving her game, and not get sidetracked by records and historical comparisons.
"Pretty much everything," she said of where she can improve. "sometimes my ball-striking skills are not as good as I want, sometimes my short game skills are not as good as I want, sometimes my mentality is not there.
"It really depends on every week but I think these days it's more of a mentality level that I need to keep calm, try to concentrate on this week instead of thinking about last few weeks that I had."
"I think I really need to forget about those things now and have a fresh start from now on, treat every tournament the same."
Park heads a field of 144 players that also includes defending champion Brittany Lang.
Lang captured her first LPGA title here last year when she outlasted Park and two other Koreans -- Chella Choi and Seo Hee-Kyung -- in a three-hole sudden-death playoff.
Five berths are on offer this week for entry into the Women's British Open. Players not otherwise qualified for the fourth major of the season can play their way in, with the places to be determined by 36-hole scores.