Disgraced Toronto Mayor Rob Ford loses most of senior staff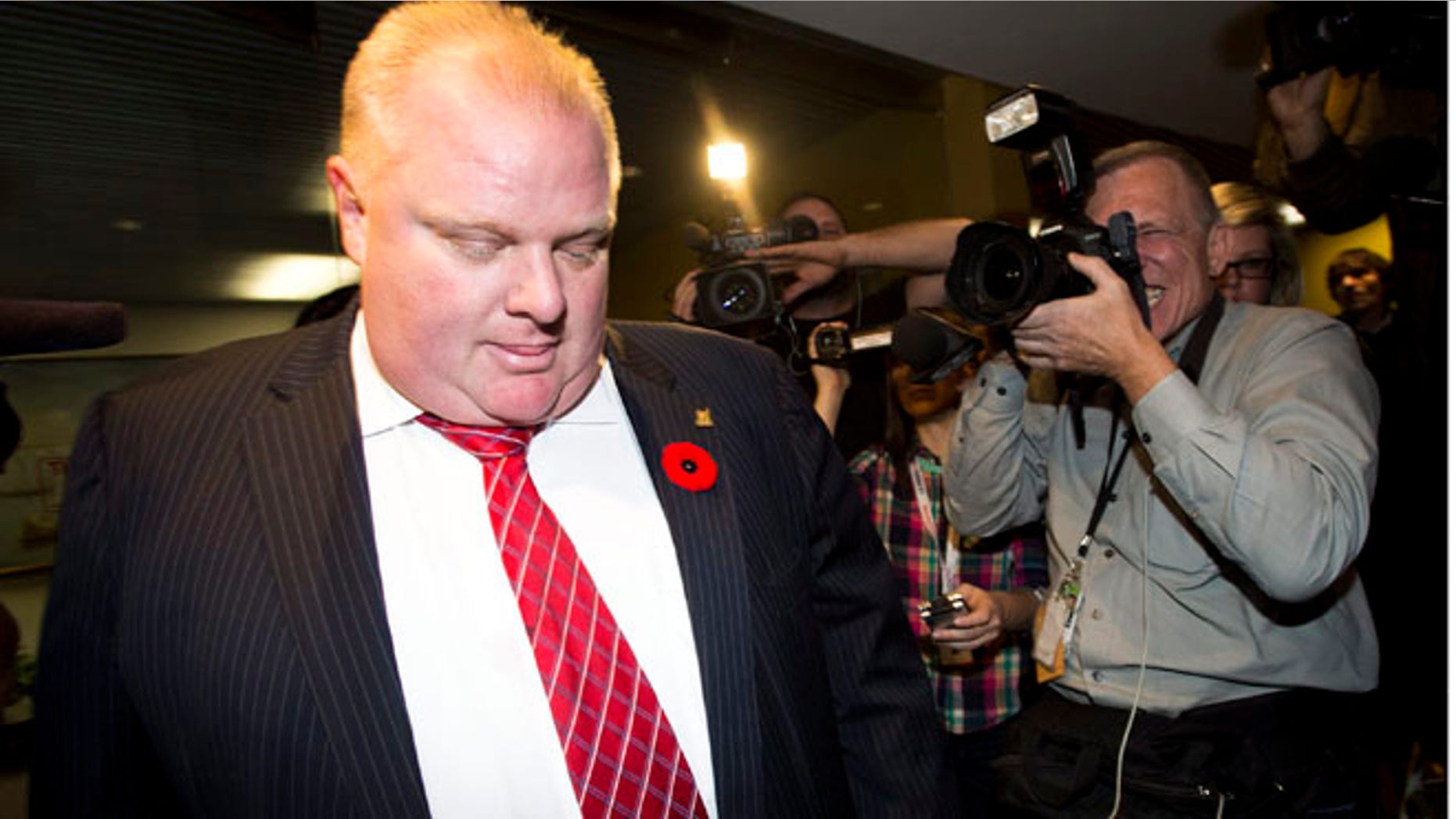 The majority of disgraced Toronto Mayor Rob Ford's senior staff now works for Deputy Mayor Norm Kelly.
According to TorontoSun.com, Ford -- who recently admitted to smoking crack cocaine -- arrived at City Hall Tuesday to find locks being changed on his staff administration offices.
He is losing 11 staffers, including Chief of Staff Earl Provost, the report said.
"Do you want to stay or not?" Ford reportedly asked the group gathered for the last meeting of his full-sized mayor's office staff. "We're in a war."
A source told the Toronto Sun that a junior staffer told Ford, "thank you very much, but no."
Ford then had one-on-one meetings with certain staffers to try and prevent them from leaving.
The staffing change comes one day after the City Council voted to strip Ford of his remaining powers and slash his budget.