Czech court frees 'femme fatale' who toppled government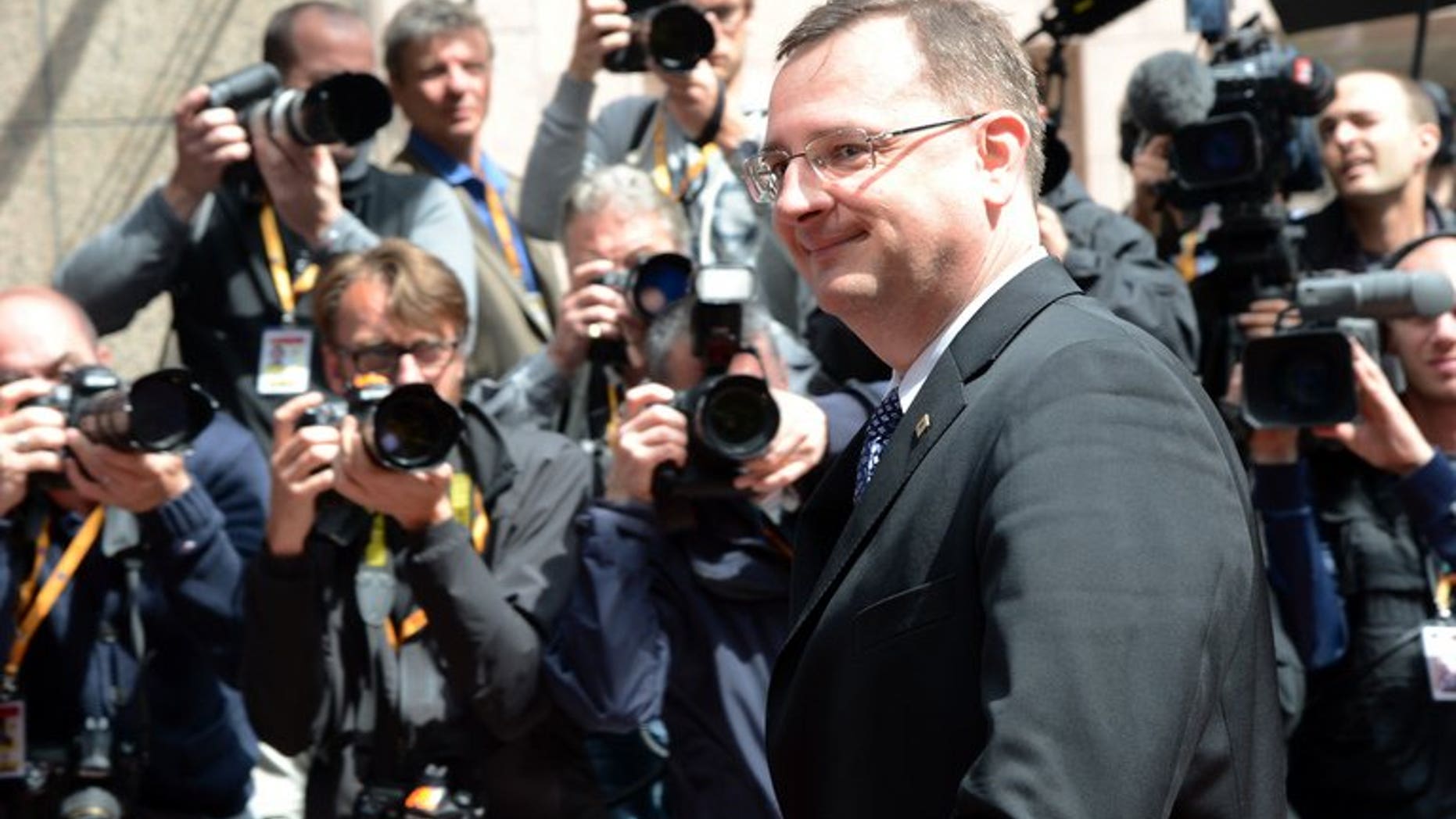 PRAGUE (AFP) – A Czech court on Friday freed Jana Nagyova, the lover and former top aide of toppled premier Petr Necas whose government fell after she was arrested in a bribery and spy scandal.
Nagyova had been held in police custody since June 15. She remains charged with abuse of power and bribery.
"Several witnesses have been questioned and evidence has been found so the reasons for police custody are no longer valid," Lucie Bohmova, spokeswoman for the regional court in the eastern city of Ostrava, told AFP.
Necas, who greeted Nagyova as she emerged from prison, accused prosecutors of keeping her in prison "as a means of exerting pressure" and slammed police for what he termed their "unbelievable behaviour".
The 48-year-old Necas admitted to an affair with Nagyova in an interview last week. He also told the Pravo daily he would stand by her.
Prosecutors believe Nagyova, also 48, had military spies tail Radka Necasova, Necas's wife of 25 years.
They have four children and are in the process of divorcing.
Prosecutors also claim Nagyova offered lucrative jobs to three former rebel lawmakers from Necas's own party in exchange for their resignations -- a deal that Necas has played down as political horse-trading.
His fall in June paved the way for veteran leftist President Milos Zeman to install a technocrat cabinet led by his long-time ally Jiri Rusnok.
Analysts say the cabinet is unlikely however to pass a confidence vote in August.
All seven other suspects in the case -- senior figures in Necas's administration -- were released from custody by Friday afternoon.
The Supreme Court ruled Tuesday that the three ex-lawmakers suspected in the case were protected by immunity when they took the jobs, and it released all three from custody.
High Prosecutor Ivo Istvan then said he was shelving any possible charges against Necas pending a legal review of the scope of parliamentary immunity.