Cuba Upholds Jailed American's 15-Year Sentence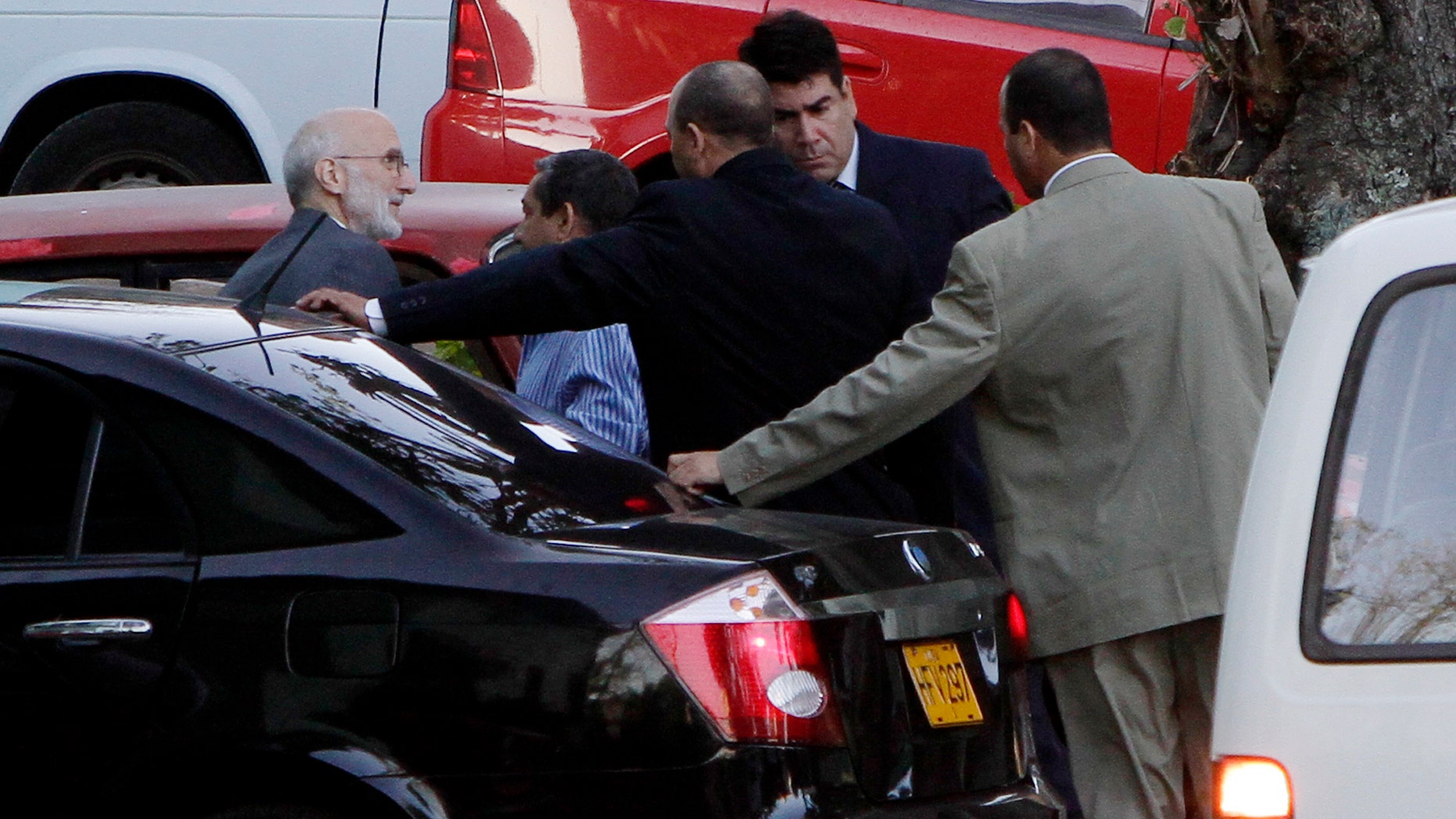 HAVANA -- Cuba's highest court upheld a U.S. government subcontractor's 15-year prison sentence for crimes against the state on Friday, ending the legal side of a case that has chilled already-icy relations between Washington and Havana.
The ruling means 62-year-old Alan Gross, a Maryland native who has been behind bars for more than a year and a half, has no further judicial recourse to appeal his sentence. It leaves him, his family and U.S. officials hoping instead for a release on humanitarian grounds.
Gross, who has been behind bars since his arrest in December 2009, was found guilty in March of bringing satellite and other communication equipment into the country illegally. He has acknowledged he was working on a USAID-funded democracy program, but says he meant no harm to the government and was trying to help the island's tiny Jewish community.
On Friday, the Supreme Court "issued a definitive resolution denying the appeal filed by the U.S. citizen Alan Phillip Gross and his lawyer against the sentence issued by the People's Provincial Tribunal of Havana," said a note published on state-run website Cubadebate.
During the initial trial, the court found, "it was demonstrated that (Gross) illegally introduced telecommunications equipment in Cuba to create internal networks as part of a program of the government of the United States that aimed to promote destabilizing actions in the country and subvert Cuban constitutional order."
Prominent Jewish leaders in Havana have denied working with Gross.
"While we are not surprised, we are extremely disappointed with today's ruling, which marks the end of Alan's legal process in Cuba," Gross' U.S. lawyer, Peter J. Kahn, said in a statement. "The family is heartbroken by today's decision, but remains hopeful that there continues to be room for a diplomatic resolution of this matter."
The Gross case has been a stumbling block to any warmer relations between the Cold War rivals. U.S. officials say ties cannot improve while he remains in prison.
"We deplore the ruling of the Cuban Supreme Court upholding the conviction of imprisoned U.S. citizen Alan Gross," State Department spokesman Mark Toner said. "Alan Gross is a dedicated international development worker who has devoted his life to helping people in more than 50 countries. He was in Cuba to help the Cuban people connect with the rest of the world."
"The United States remains focused on and concerned about the welfare of Alan Gross," Toner added. "We will continue to use every available diplomatic channel to press for his immediate release."
U.S. officials said earlier that they did not expect the court to throw out the conviction, but held out hope that the end of the appeals process might clear the way for his release on humanitarian grounds. Gross has lost 100 pounds (45 kilograms) in jail by his own estimation, several family members in the United States have serious illnesses and the family has had to sell its home.
Cuban officials, meanwhile, have said privately they are sympathetic to humanitarian appeals, but would not consider them until the Supreme Court ruled.
"Alan and the entire Gross family have paid an enormous personal price in the long-standing political feud between Cuba and the United States," Kahn said. "Now, more than ever, we call upon the two countries to resolve their dispute over Alan's activities diplomatically, and request that President Raul Castro release Alan immediately on humanitarian grounds."
Gross' arrest also prompted soul-searching in Washington over the democracy programs, which are passionately supported by several Cuban-American politicians. Two powerful Senate Democrats held up $20 million in funding for months, arguing that the programs don't work and have harmed U.S. interests.
"Nor have they achieved much more than provoking the Cuban government to arrest a U.S. government contractor," Sen. John Kerry said at the time.
Kerry and Sen. Patrick Leahy recently ended their holds after getting assurances from USAID and the State Department on oversight.
That prompted scorn from Cuban officials who chided Washington for funding "subversion" on the island even as the United States neared the brink of "bankruptcy," referring to the debt-ceiling standoff.
Sen. Marco Rubio, a Cuban-American Republican from Florida, issued a statement Friday calling the ruling and Gross' detention a human rights violation.
"Mr. Gross is simply a humanitarian who was seeking to help the Jewish community in Cuba access the Internet," Rubio said. "The Castro regime's cowardly fear of what would happen if Cuban citizens have access to uncensored information does not justify this man's incarceration at all, much less for 15 years."
He and other Cuba hawks criticized tentative overtures made during the Obama administration, which has increased Cuban-Americans' opportunities to visit family on the island and to send them money, while relaxing restrictions on educational travel for non-Cuban-Americans.
"The time has come for the Obama Administration to put some teeth into its rhetorical demands for the release of Alan Gross," said Mauricio Claver-Carone, director of the U.S.-Cuba Democracy PAC.
Gross' employer, Development Alternatives, Inc. of Bethesda, Maryland, said it was "bitterly disappointed" by the ruling.
"Alan Gross has done nothing more than help peaceful people gain access to the Internet, and for that he has already served more than a year and a half in prison," CEO James Boomgard said in a statement.
Cuban authorities have periodically allowed Gross to meet with U.S. diplomats on the island as well as some visiting dignitaries, including former President Jimmy Carter in late March.