Commission of independent experts report on the disappearance of 43 students in Mexico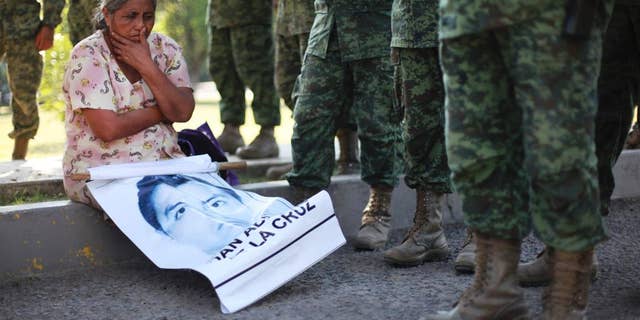 MEXICO CITY – A group of independent experts says Mexican authorities withheld information from family members of 43 college students who disappeared after a confrontation with police, not notifying them that some of the young men's clothing was discovered shortly after they went missing.
The Interdisciplinary Group of Independent Experts also reported Monday that security videos containing visual evidence may have been destroyed.
The group says it will issue a final report on Sept. 6, but wants its investigative mandate extended beyond that date.
The 43 students from the Rural Normal Ayotzinapa teachers college disappeared last September in the nearby city of Iguala, in the southern state of Guerrero.
Relatives have criticized prosecutors, who concluded the students were turned over to a drug gang, which killed them and incinerated their bodies.