Colombian cities put damper on World Cup celebrations with alcohol sales bans, curfews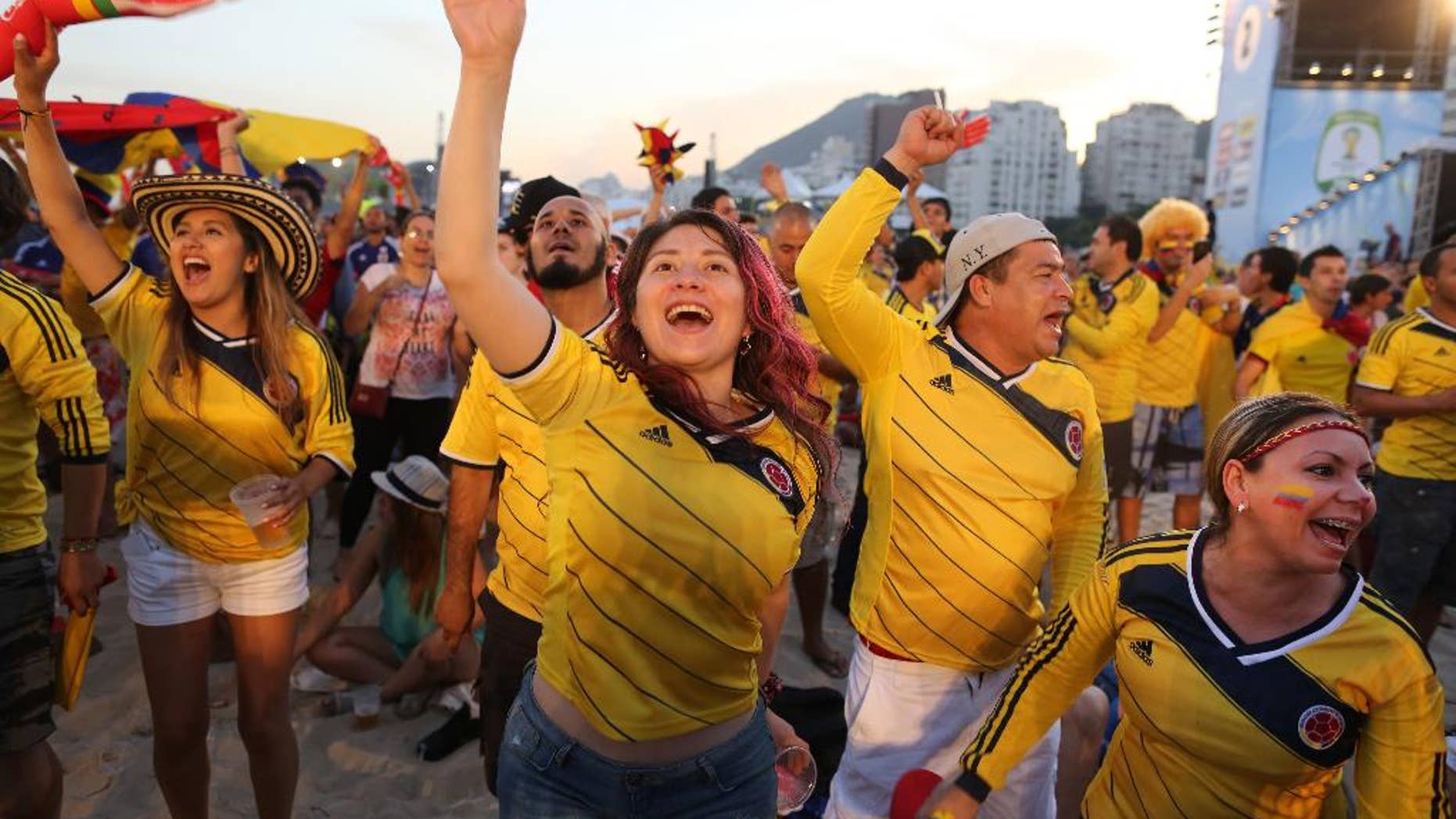 BOGOTA, Colombia – Colombian mayors skittish about World Cup-related excess banned liquor sales in the capital and other major cities Tuesday as the country's national team played Japan. Several cities also imposed game-day curfews for minors.
Police reported at least 11 violent deaths nationwide occurred during celebrations of Colombia's earlier victories over Ivory Coast and Greece and thousands of disturbances including vandalism.
In Bogota, a 24-hour ban on alcohol sales took effect at 6 a.m. Other cities with short-lived "dry laws" included the regional capitals of Pasto, Neiva and Bucaramanga.
Some cities also imposed a ban on carrying firearms.