Chinese politician's wife Gu Kailai gets suspended death sentence in murder trial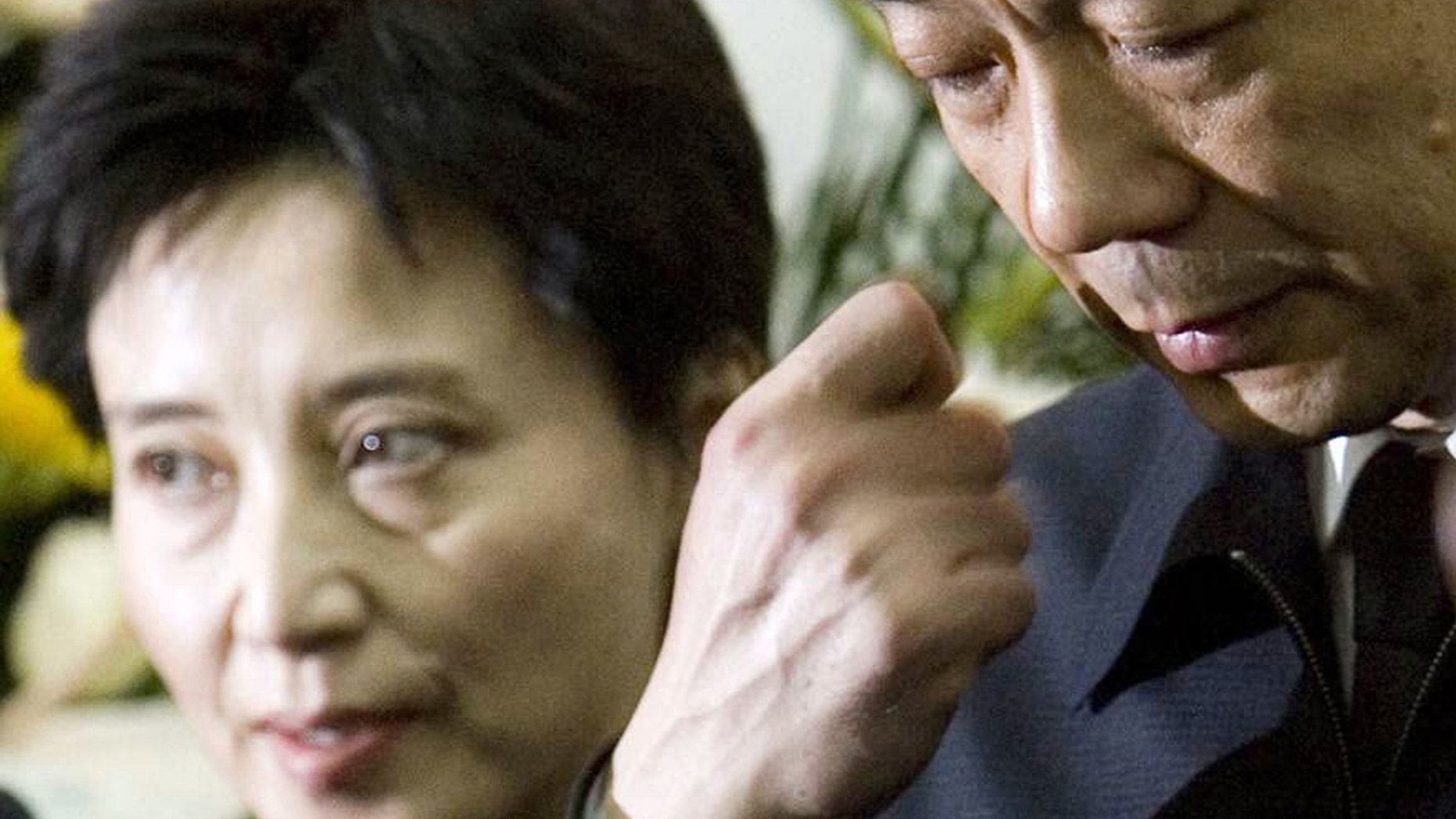 HEFEI, China – The wife of a disgraced Chinese politician was given a suspended death sentence Monday after confessing to killing a British businessman in a case that rocked the country's top political leadership.
A suspended sentence is usually commuted to life in prison after several years.
Gu Kailai received the sentence and a family aide was given nine years' imprisonment for killing Neil Heywood, a former family associate, said He Zhengsheng, a lawyer for the Heywood family who attended the sentencing in this eastern China city.
The sentencing closes one chapter of China's biggest political crisis in two decades, but also leaves open questions over the fate of Gu's husband, Bo Xilai, who was dismissed in March as the powerful Communist Party boss of the major city of Chongqing.
His dismissal and his wife's murder trial come at a sensitive time in China with party leaders handing over power soon to a younger generation. At one time Bo was considered a candidate for a top position.
The lawyer He said he had to discuss the verdict with the Heywood family and did not know if they would lodge an appeal. "We respect the court's ruling today. Thank you all for your concern."
State media say Gu confessed to intentional homicide at a one-day trial held here Aug. 9 under heavy guard. The media reports -- the court has been closed to international media -- say she and Heywood had a dispute over money and Heywood allegedly threatened her son. The family aide, Zhang Xiaojun, also confessed after being charged as an accessory.
Security was tight outside the court. Police officers stood guard around the building. At least a half dozen SWAT police vans were parked on each corner, some of them carrying plainclothes security. The main road in front of the entrance was blocked by traffic cones.
Any ruling in the Gu case was politically delicate, and Chinese leaders may have decided to impose a lengthy prison term instead of death for fear that a more severe penalty might stir outrage or make Gu look like a scapegoat for her husband's misdeeds, political and legal analysts say. The party says Bo was removed due to unspecified violations.
"If you execute her, what about Bo Xilai? You should also execute Bo Xilai, because when the story becomes fully known, it's highly likely that people will think that she was just a scapegoat for the whole thing," Cheng Li, an expert in Chinese elite politics at the Brookings Institution in Washington, D.C., said before the verdict.
Gu's arrest and the ouster of her husband sparked the biggest political turbulence in China since the bloody crackdown on the Tiananmen Square pro-democracy protests in 1989.
The official Xinhua News Agency has depicted Gu as a depressed woman on medication who turned willful murderer after Heywood threatened the safety of her son, Bo Guagua. Gu is accused of luring the victim to a Chongqing hotel, getting him drunk and then pouring cyanide into his mouth.