China's central bank cuts interest rates for the 3rd time in 6 months to boost anemic economy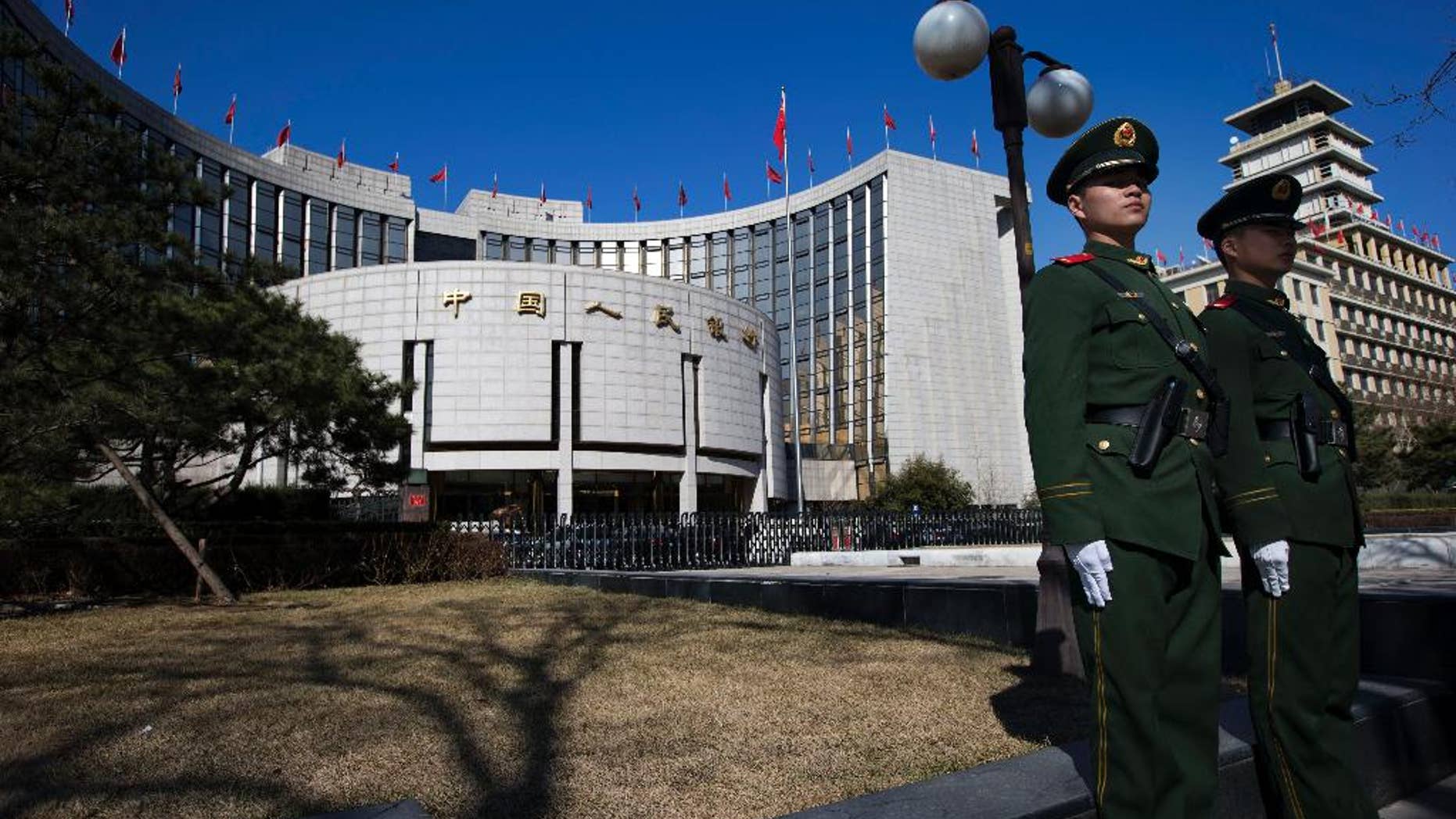 BEIJING – China's central bank is cutting interest rates for the third time in six months to boost the country's sluggish economy.
The People's Bank of China said Sunday that it would cut the rate on a one-year loan by commercial banks by 0.25 percentage point to 5.10 percent. The interest rate paid on a one-year deposit was lowered by 0.25 point to 2.25 percent.
Rates were cut on Nov. 22 and then again on March 1. The new rates take effect Monday.
The cuts follow a string of tax reductions and other measures aimed at propping up growth. The government cut business taxes earlier this year.
The latest cuts are expected to reduce financial costs for state companies and are a signal to state-owned banks to boost lending.