China Will Be Working On a Railroad For Iran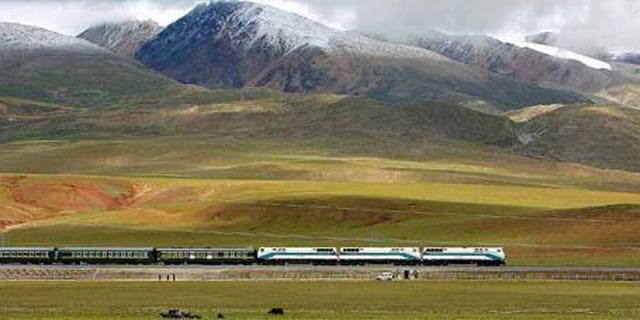 China is about to sign a $2 billion deal to build a railway line for Iran, The Telegraph.co.uk. reports.
This is the first step of a broader railway plan that will connect the Middle East and Central Asia to Beijing.
China has already built a railway line serving Tibet.
China's railways minister, Liu Zhijun, is expected to visit Tehran this week to finalize the plans.
"The final document of the contract has already been signed with a Chinese company and the Chinese minister will visit Iran on September 12 to ink the agreement," said Hamid Behbahani, the Iranian railway minister.
Nicklas Swanstrom, the executive director of the Central Asia-Caucasus Institute at Johns Hopkins University, told The Telegraph that the contract to build the line was the first step for China to create an entire rail infrastructure for central Asia, allowing vital access to Iran's port of Chahbahar on the shores of the Persian Gulf, and could also eventually give China a vital overland freight route to Europe.
"For China, it could cut the cost of transporting goods to Europe," said Swanstrom.
The route could eventually link Iran with Iraq and even Syria as part of a Middle Eastern corridor that would benefit the 5,000 Iranians who make pilgrimages each day to the holy cities of Najaf and Karbala in Iraq.
"It also makes political sense, because while technically the U.S., Europe or Russia could block China's sea routes, it would also have a land route. And by tying your neighbor's infrastructure to you, it brings them closer," Swanstrom added. "It decreases Russia's influence in the region, and definitely decreases the influence of the U.S. and Europe."
Click here for more on this from The Telegraph.co.uk