China police chief 'apologises' to rape victim's mother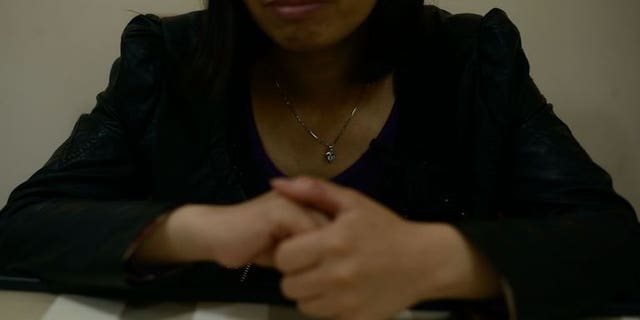 BEIJING (AFP) – A Chinese police chief who sentenced the mother of a rape and kidnap victim to hard labour apologised to her during a court hearing on Tuesday over compensation, she said.
Tang Hui's condemnation to 18 months in a "re-education through labour" camp for demanding her daughter's attackers be punished sparked widespread public outrage in August last year, prompting her release just a week later and unleashing criticism of the system.
The head of the committee that sentenced her admitted in court Tuesday that its action was "not appropriate", Tang told AFP by phone.
She said that Jiang Jianxiang told the court he "had not taken into account humanitarian care and sent me to labour camp, which was not appropriate... so he gave an apology".
But she went on: "Whether or not he says such things, it makes no difference."
The official also said in court that "inappropriate doesn't mean illegal", she added.
The Beijing Times also reported the appearance by Jiang, who on top of his police post is deputy mayor of Tang's home town of Yongzhou, saying he "apologised for not acting with enough humanity or care".
Earlier this year Tang lost a lawsuit seeking compensation of 1,463.85 yuan ($238.70) for the time she served, but she later filed an appeal.
It was heard Tuesday at the Hunan provincial high court in central China, ending without a decision after nearly four hours.
"The hearing has closed," the court said on its official account on Sina Weibo, a Chinese version of Twitter, adding that it "will issue a decision at a future date".
More than 200 people including 50 journalists attended the session, the court said in a series of Weibo posts accompanied by photos in and around the courtroom.
In 2006 Tang's daughter, who was 11 at the time, was kidnapped, raped and forced into prostitution, prompting Tang to seek justice for the abductors and the police whom she says protected them.
She took dramatic steps including kneeling for hours outside the Hunan high court and travelling to Beijing to file petitions with higher authorities, an age-old practice in China that irritates local-level officials.
Seven men were finally convicted in June 2012, with two condemned to death, four given life sentences and one jailed for 15 years.
But Tang continued to agitate for the policemen to face trial. Two months later she received her labour sentence after being accused of "seriously disturbing social order and exerting a negative impact on society".
The re-education through labour system gives police the right to hand out sentences of up to four years without a judicial trial.