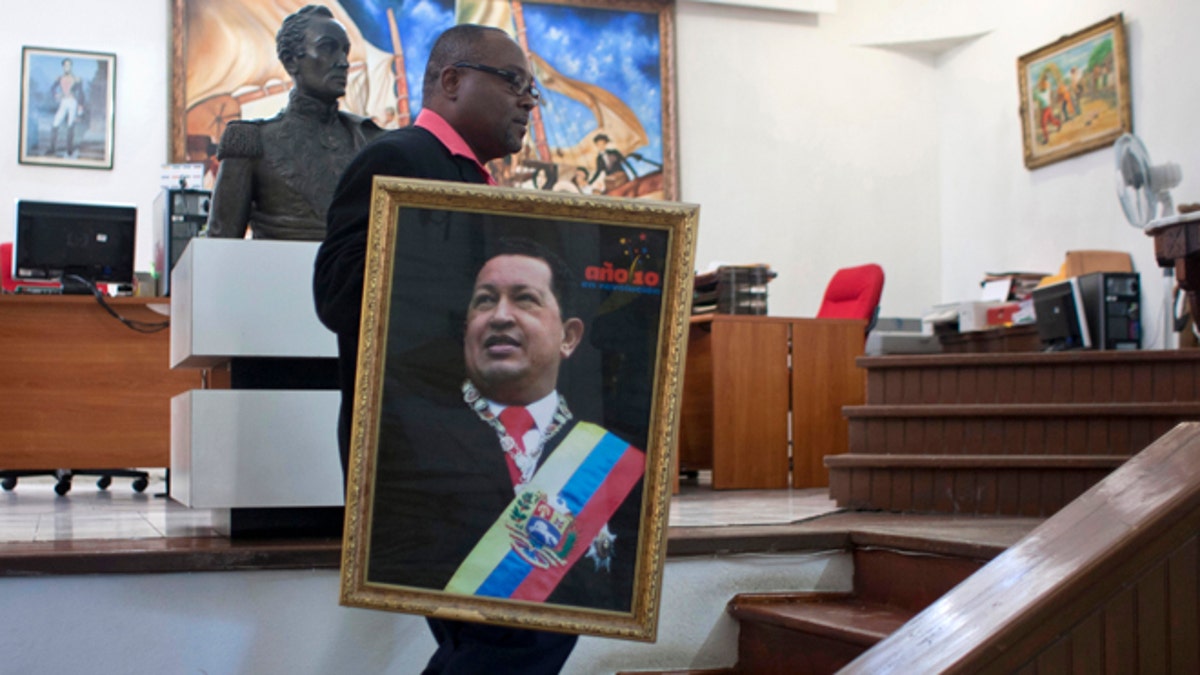 CARACAS, Venezuela – Venezuela's government announced Saturday that President Hugo Chavez's condition is becoming increasingly stable as the socialist leader recovers from a cancer-related operation in Cuba.
Vice President Nicolas Maduro said ruling party member Cilia Flores gave him the update on Chavez's recovery upon her return from the communist-led island.
"Each day that passes, his recovery is more stable and he's receiving the best treatment,"Maduro told to a crowd of government supporters in Yaracuy state.
Chavez underwent surgery Dec. 11, about two months after being elected to another six-year presidential term. It was his fourth cancer-related operation since June 2011.
Complications following the latest surgery and Chavez's silence since the procedure have thrown into doubt whether he will be able to return to Venezuela for his Jan. 10 inauguration.
On Thursday, Maduro said Chavez has been with his family resting while receiving treatment for a respiratory infection.
In addition to the infection, the 58-year-old Chavez also suffered bleeding during the operation, which the government said was promptly stanched.