Canadian woman busted with cocaine in Bogota: police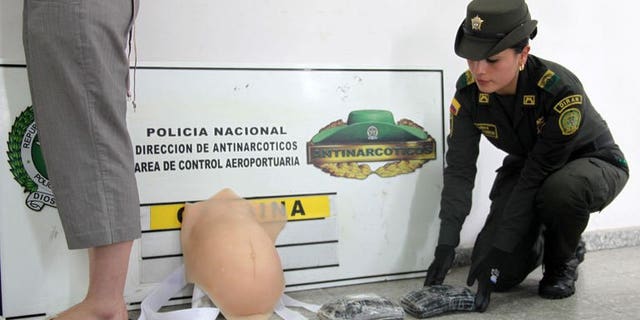 NEWYou can now listen to Fox News articles!
BOGOTA (AFP) – A Canadian woman who was pretending to be pregnant was caught boarding a flight to Canada carrying two kilograms of cocaine, Colombian police said Wednesday.
The woman was identified as Leah Ritchie, a 28 year-old social worker who entered Colombia on August 6 from Toronto, police said.
A female agent with the anti-drug unit at Bogota's Eldorado airport found the cocaine hidden under a latex pouch the woman was wearing to simulate pregnancy.
Colombia produced 309 tons of cocaine in 2012, according to UN estimates, making it one of the world's top sources of the drug.