Canada's prime minister cautions Obama over Iran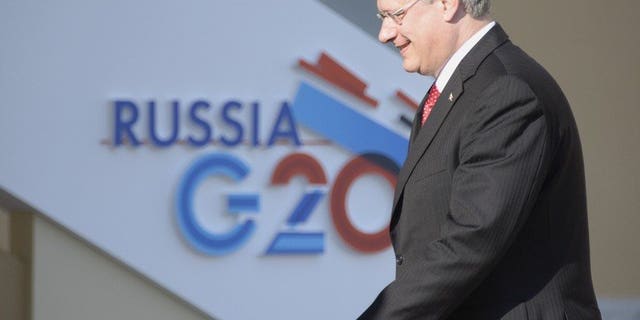 OTTAWA (AFP) – Canada's prime minister on Tuesday cautioned US President Barack Obama about pursuing diplomacy with Iran.
"I certainly would not fault President Obama and our allies from trying," Stephen Harper said in Ottawa.
"But my sincere advice would be when it comes to the government of Iran, that we should carefully monitor deeds far more than words."
In a speech at the United Nations General Assembly earlier Tuesday, Obama pushed for pursuing diplomacy with Iran's new government, but called on Tehran to be transparent about its disputed nuclear program.
Iran insists its atomic drive is for peaceful purposes but the West suspects it is pursuing nuclear weapons.
The US president also said he had instructed Secretary of State John Kerry to pursue a possible new diplomatic opening with Tehran.
Kerry is to meet with his Iranian counterpart Mohammad Javad Zarif, as well as foreign ministers from Britain, China, France, Germany and Russia, on Thursday.
Canada broke diplomatic ties with Iran in September 2012.
At the time, Foreign Affairs Minister John Baird did not cite a specific incident for the breakdown in relations but issued a strongly worded attack on the Islamic Republic's support for Syrian President Bashar al-Assad's regime and its "incitement to genocide" against Israel.
Baird also called the government of Iran the most significant threat to global peace and security and accused its rulers of failing to account for their nuclear program.
On Tuesday, Harper clarified that Ottawa had felt "increased uncertainty" about the safety of its diplomats in Tehran.
"We have no intention of returning to the country until these issues have been addressed appropriately," he added.
Ties have also been strained by Tehran's treatment, including imprisonment, of Iranian-born Canadians. Iran does not recognize dual nationality and authorities have denied Canadian detainees consular protection.