Cambodian opposition members get long prison terms for insurrection over violent protest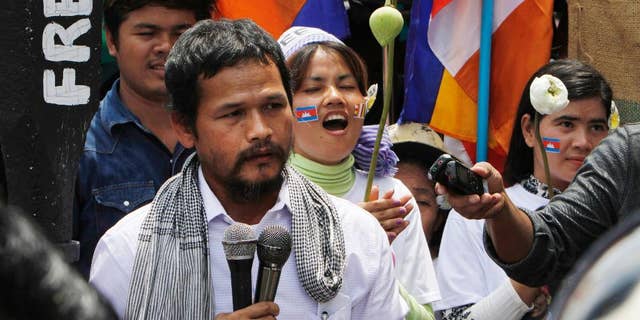 PHNOM PENH, Cambodia – A court in Phnom Penh has sentenced 11 members of the opposition Cambodia National Rescue Party to long prison terms after convicting them of insurrection in connection with a violent protest last year.
The July 15, 2014, protest at the capital's Freedom Park came as opposition lawmakers were boycotting parliament to demand political reforms, claiming the previous year's election had been rigged by Prime Minister Hun Sen's ruling Cambodian People's Party.
Opposition supporters clashed with civilian security auxiliaries armed with batons and homemade weapons deployed by the government to keep the protesters out of the park, which the authorities had closed.
Meach Sovannara, an opposition spokesman, was one of three defendants sentenced to 20 years in prison for leading the violent protest. Eight others received seven-year sentences for taking part.