'Call me Mr. President,' France's Emmanuel Macron says, while reprimanding teenager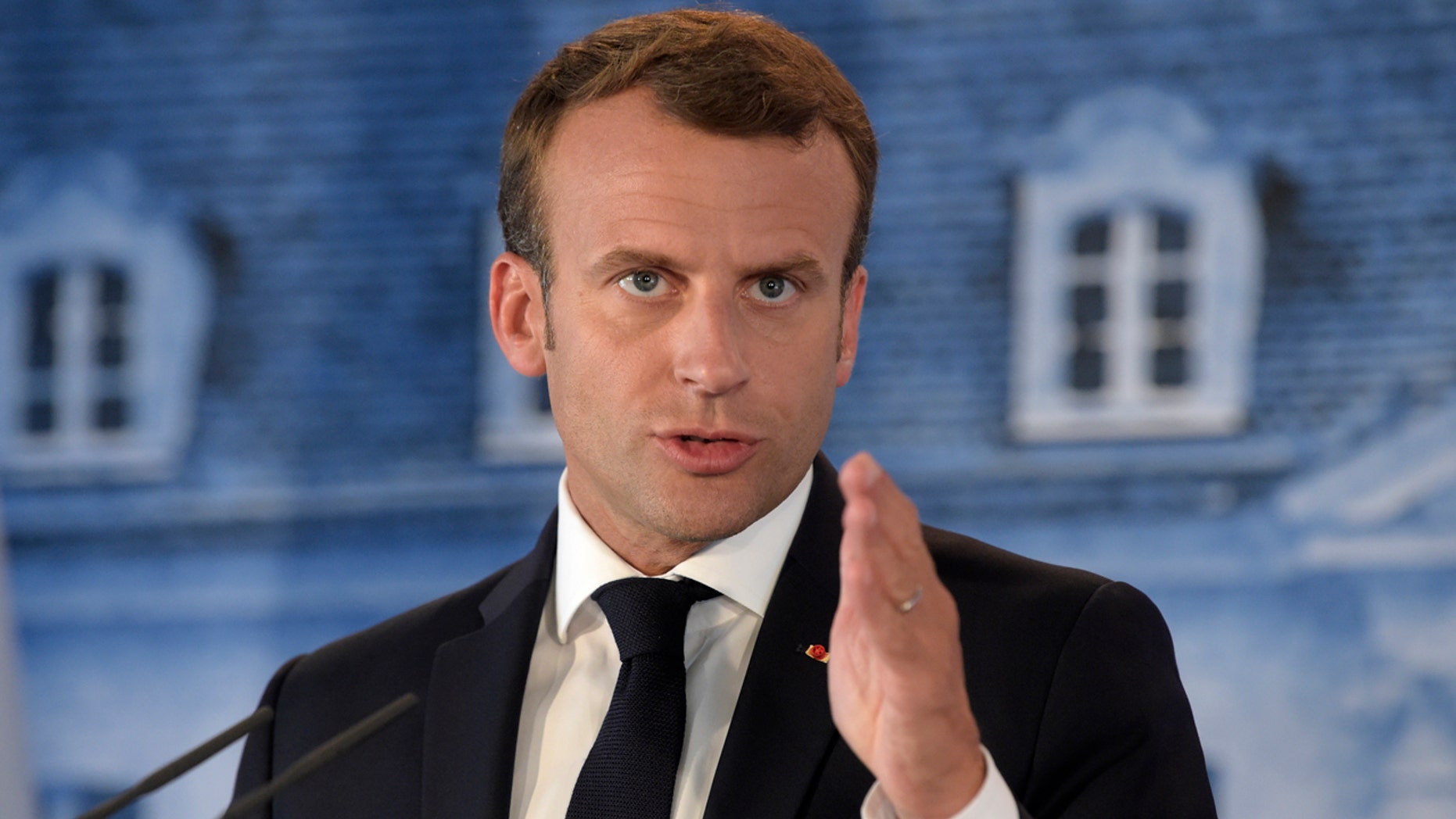 French President Emmanuel Macron reprimanded a teenager who called him "Manu" on Monday and told him to "call me Mr. President."
Macron tweeted the exchange in a video that has gone viral, with 1.26 million views on Tuesday night.
"Respect, that's the minimum in the [French] Republic — especially on June 18, especially in the presence of companions of the Liberation. But that doesn't prevent us from having a civil conversation – watch till the end," Macron tweeted in French.
"Manu" is a common nickname for Emmanuel in French.
During the event at a World War II memorial in France, an unnamed junior high school student casually addressed his county's president, "How's it going, Manu?"
"Call me Mr. President of the republic or monsieur (sir)," Macron responded in French, after saying "no, you can't do that, no, no, no."
"Sorry, Mr. President," the boy said, appearing contrite.
The Monday ceremony commemorated the 78th anniversary of Charles de Gaulle's historic appeal for resistance against Nazi tyranny. Hundreds of members of the French Resistance were executed at the site near Paris in World War II, USA Today reported.
"You're here, at an official ceremony and you should behave. You can play the fool but today it's the Marseillaise (National anthem), the Chant des Partisans (French Resistance song)," Macron said "The day you want to start a revolution, get a degree and learn to feed yourself, OK? You can start lecturing others then."
Macron's tweet and admonishment of the teenager yielded mixed responses on social media, with @JordiPetrovi tweeting "#Manu is NOT an insult."
"Humiliating a 15-year-old kid in front of millions of people just to drum up support from voters from the right, that's also Macron-ism,"@beestoufly tweeted in French.
Other supported Macron, with @cal_dsrb tweeting, "It's not humiliating! It's about teaching the norms of society that his parent's didn't teach him!"
The Associated Press contributed to this report.