Burundi opens probe into ex-rebel over massacre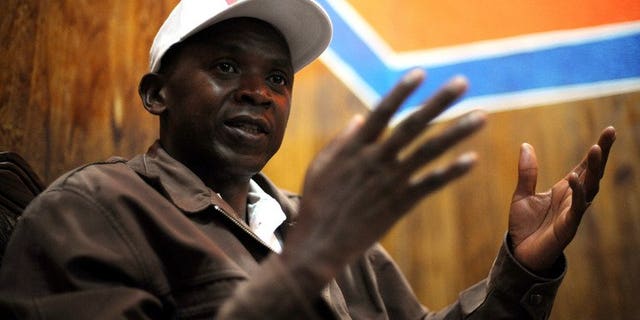 BUJUMBURA (AFP) – Prosecutors in Burundi announced Thursday they had opened a formal probe into an ex-rebel chief accused of involvement in the massacre of refugees nine years ago.
Refugees in Burundi had lodged a complaint against Agathon Rwasa, who they say ordered a 2004 refugee camp massacre of some 160 Congolese Tutsis in Gatumba, to the west of the Burundi capital Bujumbura.
Rwasa, 49, once headed the National Liberation Forces (FNL), a guerrilla force that has since become a political party.
He fled after disputed elections in 2010 that saw President Pierre Nkurunziza take the top job, and re-emerged last month aiming to make a political comeback.
The ex-rebel has rejected the complaint as a conspiracy designed to keep him out of politics.
But a spokeswoman for the prosecutor's office said there were valid complaints to be investigated and that Rwasa was not covered by immunity given to ex-FNL members.
"Certain people think that these acts fall under this immunity," Agnes Bangiricenge told reporters.
But she stressed the immunity did not cover "crimes against humanity or war crimes."
Refugees accuse Rwasa, an ethnic Hutu, and his then spokesman Pasteur Habimana of having ordered "genocide" and "looting" in Gatumba camp on August 13, 2004.
Several sources at the time said that Congolese and Rwandan Hutu rebels were alongside the FNL attackers.
The complaint, signed by the chiefs of the Congolese Tutsi community in Burundi, was filed on August 13 with Burundi's chief prosecutor.
The FNL, which under Rwasa became a highly disciplined group notorious for singing hymns as they carried out their attacks, signed a peace accord in 2006 with the Burundi authorities.
It has since morphed into becoming the country's main opposition party.