British official unemployment rate steady at 7.8%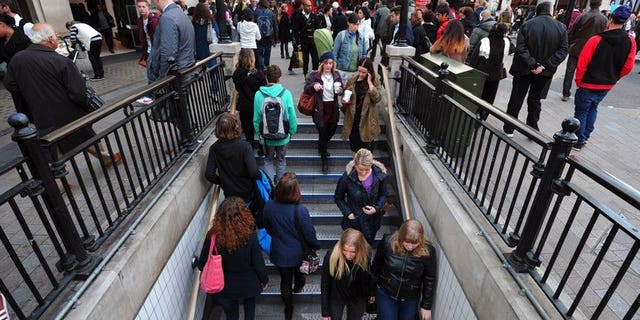 LONDON (AFP) – Britain's unemployment rate remains at 7.8 percent, significantly above a level that could trigger the Bank of England to raise its main interest rate, official data showed on Wednesday.
Unemployment stood at 7.8 percent in the three months to June, unchanged from three previous quarterly readings, the Office for National Statistics said in a statement.
Last week, the Bank of England announced a major policy shift, as new head Mark Carney provided clear guidance on when the BoE could be expected to raise record-low borrowing costs.
The BoE said that it did not plan to raise its key interest rate from its current level of 0.5 percent at least until Britain's unemployment rate falls to seven percent -- providing markets with so-called forward guidance as used by the US Federal Reserve.
Eight of the BoE's nine Monetary Policy Committee members, including Carney, voted in favour of the guidance, minutes of its last meeting showed on Wednesday.
The Bank of England meanwhile predicts that British unemployment will hit a level of 7.0 percent only in 2016 as further deep cuts to state jobs offset workforce growth in the private sector.
Nevertheless, the BoE has said that its main interest rate could still rise earlier should British annual inflation remain far above a 2.0-percent target.
Under the new forward guidance policy, the unemployment link will be severed if inflation looks likely to hit 2.5 percent or above 18-24 months ahead.
The BoE minutes showed that committee member Martin Weale, "while supportive of the adoption of forward guidance, voted against the proposition in order to register his preference for a time horizon for the... inflation knockout that was shorter than proposed".
British annual inflation fell in July to a rate of 2.8 percent from a 14-month peak of 2.9 percent in June, official data showed on Tuesday.
The decision over forward guidance was taken at the Bank of England's last policy meeting a fortnight ago -- only the second attended by new governor, Canadian national Carney.
Policymakers meanwhile voted unanimously at the meeting to hold the key interest rate at 0.50 percent and to maintain the BoE's level of cash stimulus pumped into the British economy at ??375 billion ($580 billion, 438 billion euros).
Britain's economy experienced an upturn in fortunes during the second quarter of this year, with gross domestic product growth of 0.6 percent, double the rate of the first quarter.
Meanwhile the eurozone, of which Britain is not a member, has at last climbed out of recession with better-than-expected growth of 0.3 percent in the second quarter led by Germany and France, the European Union said on Wednesday.