Britian and France Propose Draft of Sanctions Against Libya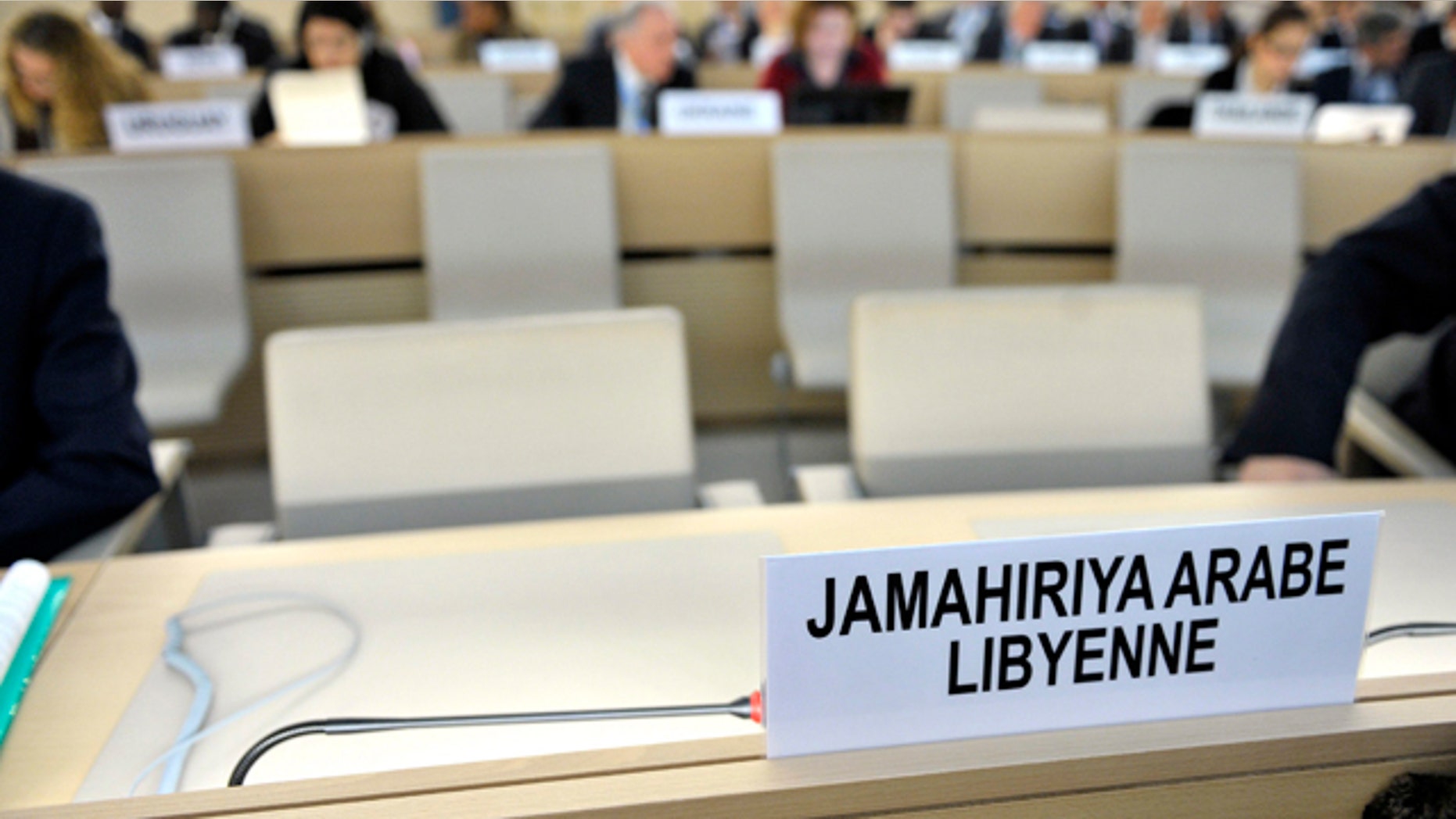 The British and French mission at the U.N.'s Human Rights Council will introduce a draft of sanctions set to be imposed on the Libyan leadership, said a U.N. diplomat to Fox News.
The hurried draft appears to be a direct response to the violence protesters in Libya faced at the behest of top country officials. A detailed version of the draft has not yet been released, but one item in the proposal will be a ban on weapons, according to the diplomat. They may also include asset freezes and could refer the case to the International Criminal Court for investigating possible crimes against humanity.
British and other council members say getting the resolution out early will lend to more substantive discussions as the day progresses.
President Barack Obama was briefing world leaders on U.S. plans and coordinating international pressure on Gadhafi's government to stop violence against opponents. International officials say thousands may be dead.
The Obama administration may impose travel bans, freeze assets and take other steps against Gadhafi loyalists Friday. They said the announcement's timing depends on the safety of Americans and other foreigners remaining in Libya.
"US is indeed working hand-in-glove with UK and other partners on elements of a strong UNSC Resolution on Libya," said Mark Kornblau, a spokesman for the U.S. mission to the U.N., in a Tweet.
The Libyan mission quit the Human Rights Council before members had the chance to consider Libya's protest retaliation and vote for expulsion.
"We in the Libyan Mission have categorically decided to serve as representatives of the Libyan people and their free will," said an envoy during the session. "We represent only the Libyan people."
In Geneva, Adel Shaltut, the second secretary at the U.N. mission, asked the council to stand for a moment of silence to "honor this revolution." Council members gave him a standing ovation for what they called an act of courage, according to the Associated Press.