Britain to sell 6% of bailed-out Lloyds bank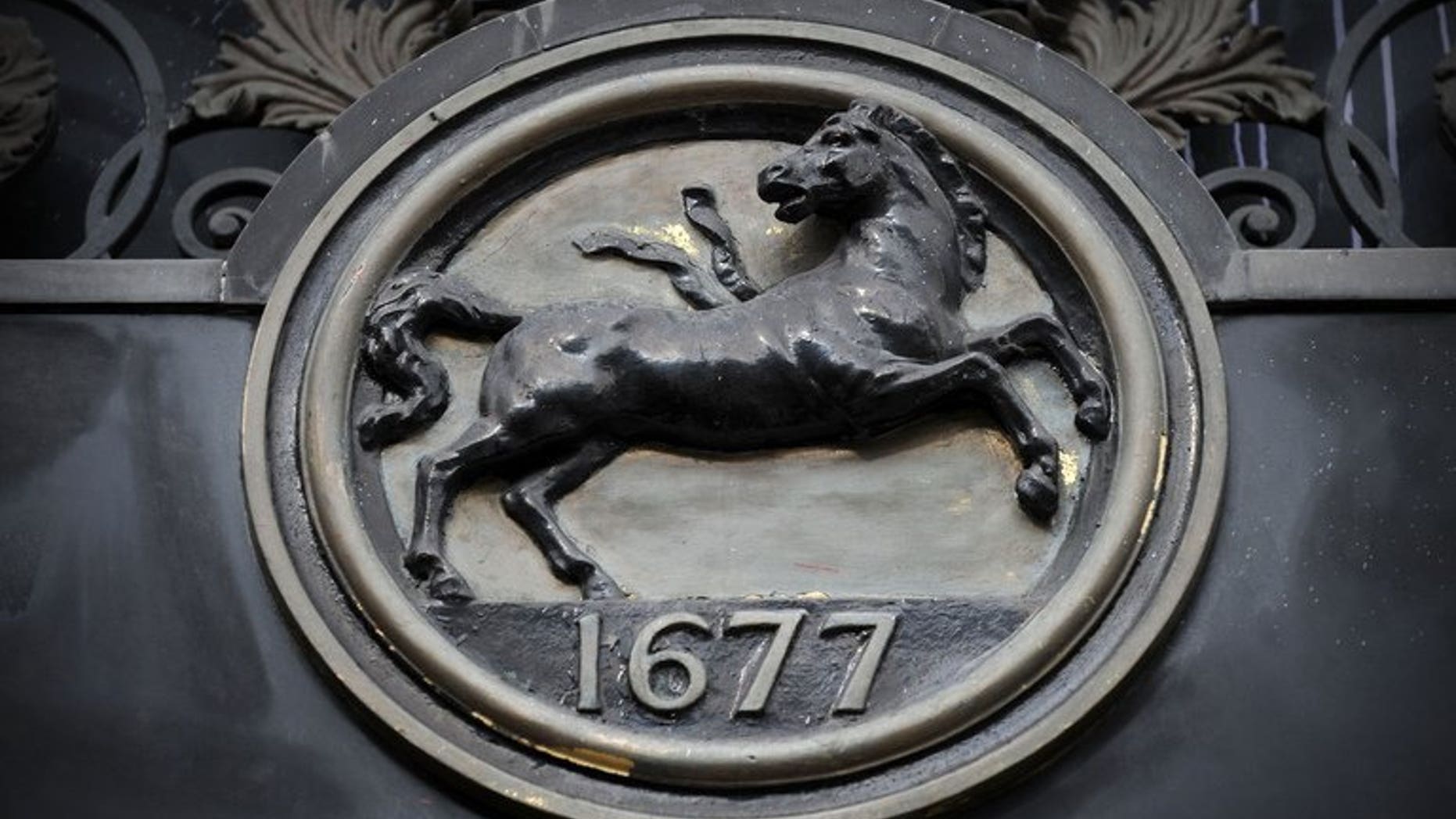 LONDON (AFP) – Britain will seek to sell 6.0 percent of its stake in bailed-out lender Lloyds Banking Group, state banking body UKFI said on Monday.
UK Financial Investments (UKFI), which manages the government's bank holdings, said in a statement that the stake in Lloyds will drop from 38.7 percent to about 32.7 percent.
"UKFI announces its intention to sell part of HM Treasury's shareholding in Lloyds Banking Group plc," it said in a statement issued after the closure of the London stock market.
"The disposal of these shares will be by way of a placing to institutional investors."
UKFI will look to sell more than 4.28 billion of the group's shares, comprising approximately 6.0 percent of its issued ordinary capital.
Bank of America-Merrill Lynch, J.P. Morgan Cazenove and UBS Investment Bank have been appointed to act as joint bookrunners.
"The price at which the placing shares are sold will be determined by way of an accelerated bookbuilding process," UKFI added on Monday.
"The book will open with immediate effect following this announcement."
British finance minister George Obsorne has meanwhile approved the move.
"UK Financial Investments today advised the Chancellor it would be appropriate to begin the process to sell part of the government's shareholding in the Lloyds Banking group," said a Treasury spokesman.
"The Chancellor agrees with that advice and has authorised the process to begin."
The spokesperson added: "We want to get the best value for the taxpayer, maximise support for the economy and restore them to private ownership.
"The government will only conclude a sale if these objectives are met."
LBG was created by a merger of Lloyds TSB and rival British lender HBOS in the wake of the 2008 global financial crisis.
However, HBOS was saddled with toxic or high-risk property investments, and Lloyds subsequently received an enormous government bailout.
Earlier on Monday, meanwhile, UKFI had announced the appointment of James Leigh Pemberton as its new boss.