Brave Kiyota well beaten by champion Stieglitz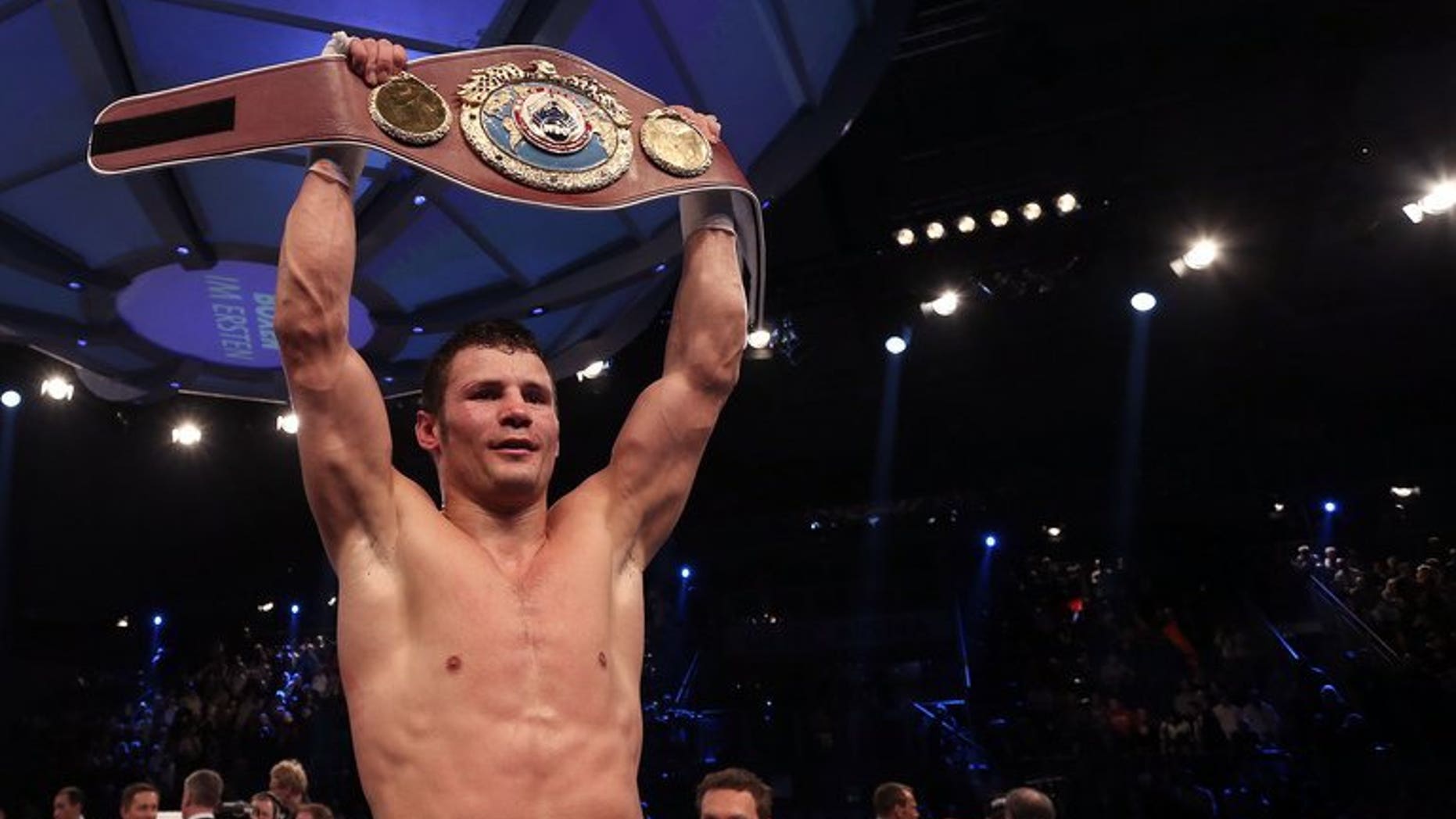 BERLIN (AFP) – Super-middleweight champion Robert Stieglitz had few problems as he defended his WBO belt with a technical points win over Japanese challenger Yuzo Kiyota on Saturday.
A cut over Kiyota's left eye from the eighth round eventually saw the fight stopped after 15 seconds of the 10th and Stieglitz was awarded the fight unanimously 99-90, 100-89, 99-90 by the three judges.
The referee ruled the decisive cut came from a clash of heads, rather than a punch, which meant the fight was decided on points rather than Stieglitz being awarded a technical knock-out.
This was the 29-year-old Kiyota's first professional bout outside of Japan, but he succumbed to the fourth defeat of his career in Dresden as Stieglitz defended the title he won back from Arthur Abraham in March.
Kiyota, who raised a few eyebrows by turning up to the pre-fight press conference wearing a surgical mask, is left with a record of four defeats, 21 knockouts in 23 victories.
Stieglitz's defeat to Abraham in August 2012 remains the 32-year-old champion's only loss in the last four years as he picked up the 45th win of his career in his 48th professional fight.
Kiyota make a bright start, but a small cut over his right eye gave early cause for concern as Stieglitz caught the challenger with a strong combination in the third.
Despite taking a shot to the head, Stieglitz unleashed a sharp right midway through the fourth and the champion followed up with a strong head shot before pinning the Japanese fighter to the ropes.
Under a flurry of punches, most of which found their target, Kiyota was lucky to finish the round as Stieglitz moved in to finish him off.
Kiyota was deducted a point in the fifth for having his head too low after numerous warnings, but Stieglitz was clearly on top and again pinned Kiyota to the ropes before a slip left the champion briefly on the canvas.
Kiyota managed to land a few shots of his own and finished the fifth strongly, but Stieglitz was well ahead on points.
The Japanese rallied and there was barely anything in the sixth round, but Kiyota was warned again, this time for using his elbow, as Stieglitz took the seventh comfortably.
The decisive deep cut over Kiyota's left eye opened early in the eighth.
With blood running down his face in the ninth round, the ring doctor was again asked to check the wound and although Kiyota was allowed to fight on, it was all over early in the 10th.