Body found in case of missing American woman on Catholic pilgrimage, Spain says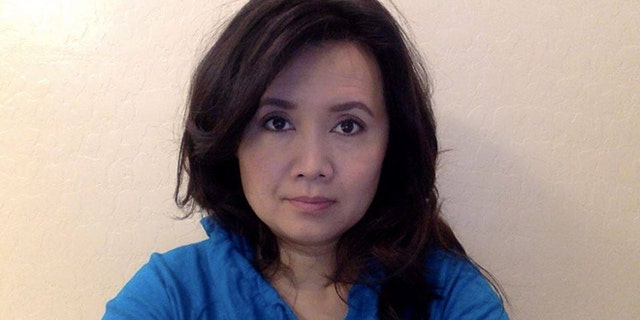 A suspect in the disappearance of an American woman who vanished from a famed Christian pilgrimage route in Spain in April led authorities to the body of a woman and was arrested on Friday, a Spanish security official said.
The arrest and discovery of the body came after about 300 Spanish law enforcement officers searched the area where Denise Thiem, 41, of Arizona, was last seen April 5, Easter Sunday, in Astroga.
The security official told The Associated Press that authorities were still trying to determine whether the body was that of Thiem. The official didn't provide details about the suspect or where the body was found.
Astorga is on the El Camino de Santiago pilgrimage route, also called the St. James Way, which ends at the Roman Catholic cathedral in the city of Santiago de Compostela. Considered one of the most important Christian pilgrimages in the Middle Ages, the Camino de Santiago is still walked by thousands from around the world. Most pilgrims seek a spiritual adventure, while others like the challenging hike.
Cedric Thiem, Denise's brother, told Fox News in June that she wanted to hike the Camino de Santiago after watching the 2010 film, "The Way," starring Martin Sheen.
In the movie, Sheen plays an American ophthalmologist who travels to France after his adult son is killed in the Pyrenees while walking the Camino de Santiago during a storm. The father initially intends to retrieve his son's body but later decides to walk the ancient spiritual trail to pay homage to him -- bringing his son's ashes along with him.
The film has since inspired thousands of others to walk the pilgrimage, which has become a major tourist attraction for Spain in recent years.
"People wrote about women being harassed on the trail," said Thiem, who had set up an e-mail account for any tips about his sister. He said he also received messages from people who claimed they were followed by strangers in cars.
"I guess even a Catholic pilgrimage like this is going to attract the wrong people," he said. "It gives you a false sense of security."
Spanish TV showed footage Friday of officers at a small apartment building taking away the suspect, a bearded man who appeared to be in his 30s. He was not identified.
The U.S. Embassy in Madrid declined comment about the arrest of the suspect, citing privacy laws that prevent the disclosure of information about the case.
Thiem's disappearance prompted safety concerns about the 470-mile of pilgrimage routes, which tens of thousands of people walk annually. Some do it as a spiritual quest, while others go for a physical challenge or hike it for a vacation.
Fox News' Christina Corbin and The Associated Press contributed to this report.