Belize drenched, dozens rescued as Earl weakens to tropical storm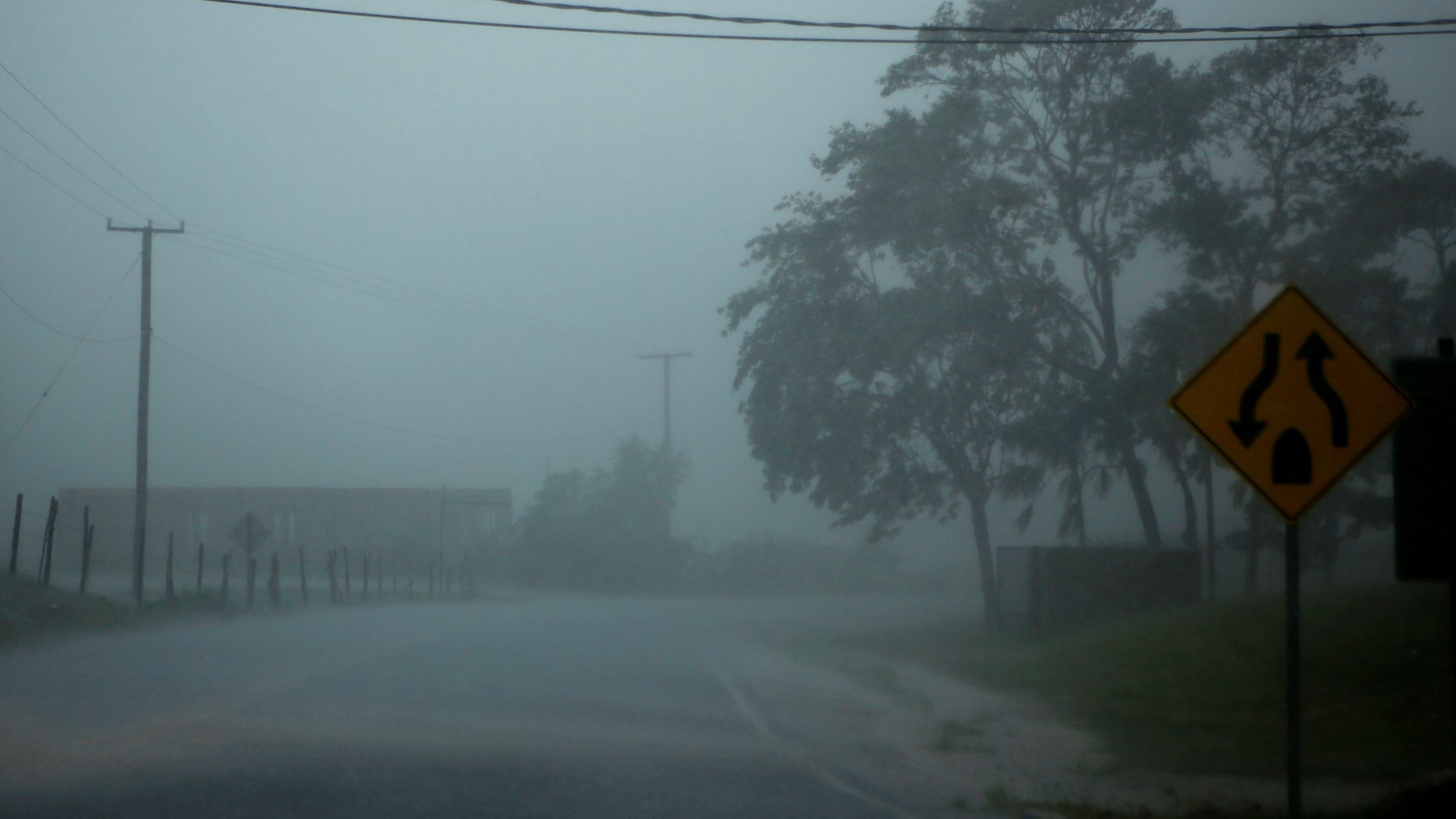 Belize was drenched with torrential rain and crews rescued dozens of stranded people as Hurricane Earl weakened to a tropical storm on Thursday.
The storm slammed into the coast of the Caribbean nation Wednesday with winds of 80 mph.
The hurricane made landfall near Belize City and was moving roughly westward, the U.S. National Hurricane Center said. It also threatens neighboring Guatemala and southern Mexico with torrential rains.
Officials said a big wave capsized a lobster fishing boat in the Caribbean, but all but two of the 83 people on board were rescued. The navy was looking for the two missing. Authorities also rescued four families in the coastal city of Trujillo after a river flooded.
Hotels along Belize's coast and the low-lying islands offshore had already pulled in awnings and beach chairs as rains began whipping the coast Wednesday evening.
Authorities in the Mexican coastal state of Quintana Roo, to the north of the storm'spredicted path, reported some evacuations and prepared shelters in case of flooding. Some people evacuated low-lying coastal areas in nearby Guatemala.
The hurricane center said heavy rains would be a danger in southern Mexico through Saturday as Earl crosses the Yucatan Peninsula and the states of Tabasco and Veracruz.
Lisandro Rosales, head of Honduras' emergency commission, said there were reports of large numbers of trees and utility poles being knocked down. Schools and universities closed across Honduras' coastal provinces, as did two commercial airports.
In Belize, the government opened storm shelters and used radio and television broadcasts to urge residents of low-lying areas to move to higher ground.
Officials also ordered the international airport in Belize City to close, and archaeological reserves and national parks were shut. The Belize Tourism Board announced that cruise ship calls had been canceled for this week.
Employees of the Caribbean Villas Hotel, in San Pedro on Belize's Ambergris Caye, pulled in beach chairs and chaise longues as rain began to fall on the popular beach resort.
"Anything that's not anchored in, we've pulled back and out of the way," said hotel manager Paul Jewitt.
The Associated Press contributed to this report.