Banned Suarez returns to Uruguay, misses crowds who had come to greet him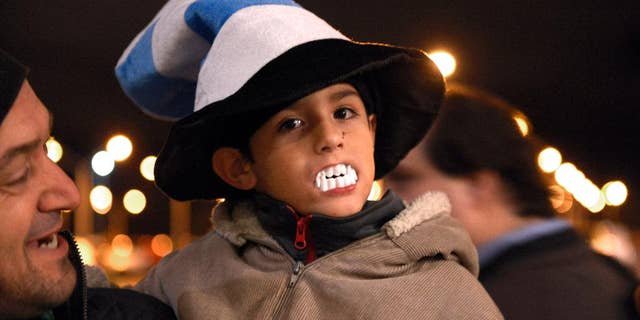 NEWYou can now listen to Fox News articles!
MONTEVIDEO, Uruguay – Luis Suarez has returned home to Uruguay, but he's missed the crowds who had come to greet a national hero expelled from the World Cup for biting.
Suarez landed early Thursday on a private flight, hours after the expected arrival time.
President Jose Mujica was among some 1,000 people who came to Carrasco International Airport in Montevideo to greet Suarez Thursday night, but the president and the rest of the crowd left well before he arrived. He left without making comments to the press.