Bahrain arrests three over Sunni mosque blast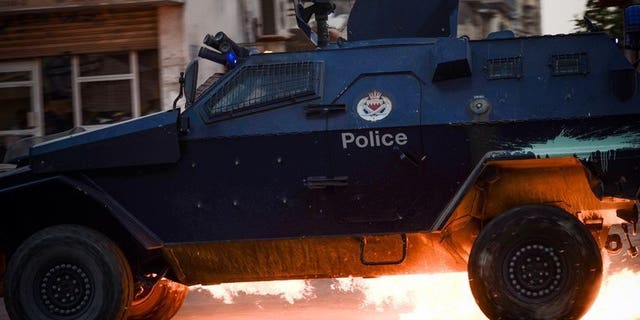 DUBAI (AFP) – The Bahraini authorities have arrested three suspects linked to a car bomb that exploded outside a Sunni mosque south of the capital Manama, the government said on Sunday.
"Three people suspected of involvement in the terrorist act that took place near Sheikh Isa bin Salman mosque in Rifaa have been arrested," the interior ministry said on its Twitter account.
The royal court is situated in the same area where the bomb, made from a gas cylinder, exploded late on Wednesday without causing casualties.
The ministry said the suspects had been referred to the public prosecution, and that a "detailed report on the incident" would follow.
It did not say when the arrests had been made.
The bomb attack drew condemnation from the authorities in the Sunni-ruled Gulf kingdom, as well as from the Shiite-led opposition.
Al-Wefaq, the opposition formation, said it rejects the use of violence to resolve Bahrain's political crisis, which hit a deadlock after security forces crushed month-long demonstrations in March 2011.
The authorities have made arrests since the explosion and beefed up security on roads leading to villages around Manama that are populated by the country's Shiite majority.
Several people were wounded on Friday, including a policeman "shot with a home-made gun," in clashes between security forces and anti-regime protesters.
The interior ministry banned a rally that had been planned by the opposition for Friday afternoon.
Protests remain frequent in Shiite villages despite the March 2011 crackdown.
At least 80 people have been killed in Bahrain since the protests erupted, according to the International Federation for Human Rights.