At least 2 dead in shooting outside police building in Australia, reports say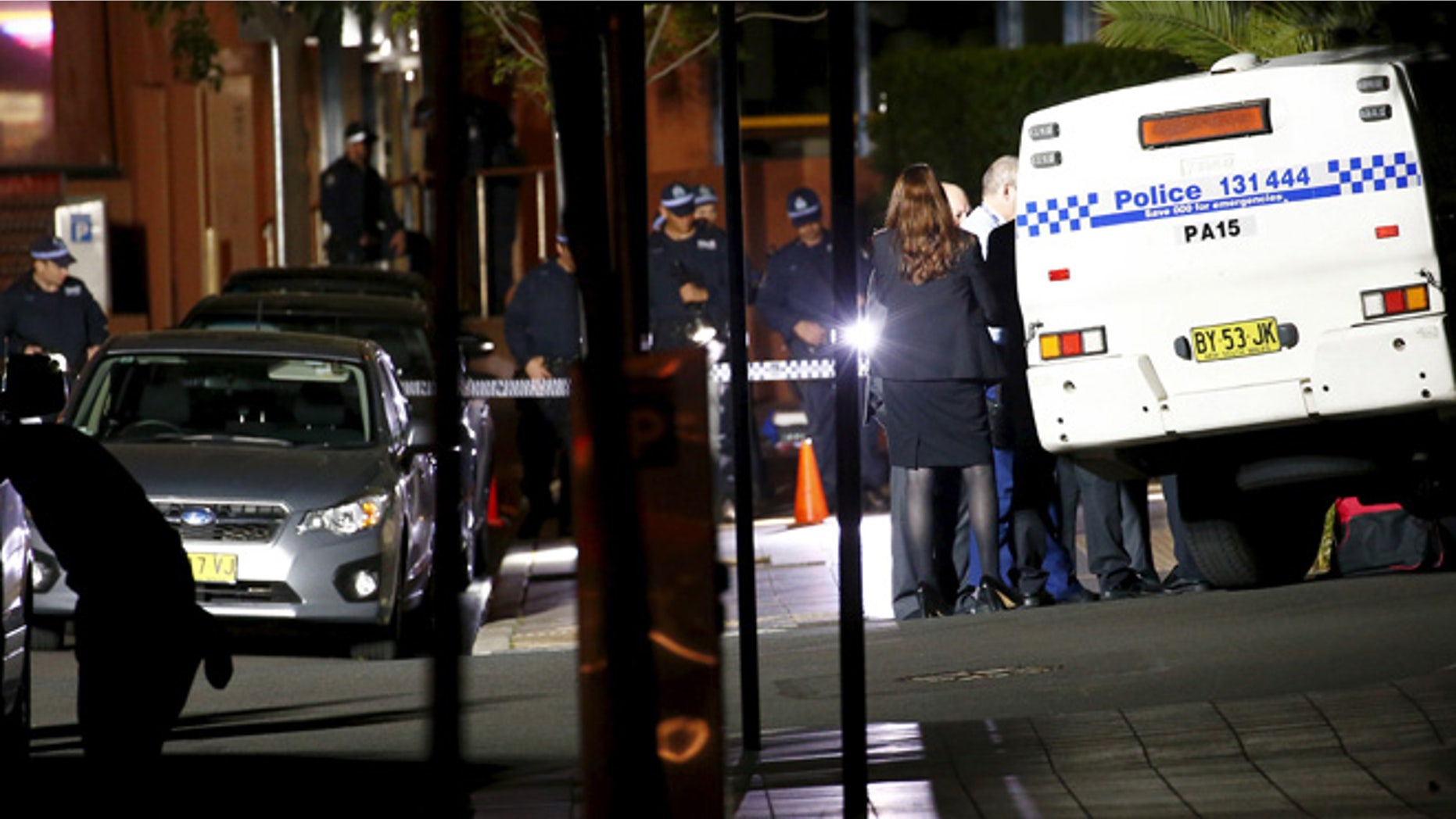 At least two people are dead after a shooting outside a police headquarters in Australia on Friday, according to published reports.
The Daily Telegraph Australia reports a lone gunman shot and killed a police IT expert outside New South Wales state Police headquarters in the Parramatta section of western Sydney The gunman was subsequently shot and killed by police, according to the newspaper.
Police confirmed that a major operation was taking place between Hassall Street and Charles Street near the police headquarters. They advised the public to avoid the area. Sky News Australia helicopter footage spotted bodies covered in sheets near the police building.
Real estate agent Edwin Almeida reportedly told the Australia Associated Press that he saw a man with a gun screaming and pacing up and down the side of the building, before seeing a body next to him. Sky News Australia reported that the gunman was wearing a black gown.
"We looked out the window, saw security guards and what appeared to be a plain clothes police officer with gun drawn pointing at the person that was now lying on the floor surrounded by a pool of blood," he said.
Seven News reports the shootings happened outside a daycare that police force families use for their children. A witness told the station they heard "four shots fired first then there was a silence of about 10 to 15 seconds and then there was another four shots."
The Daily Telegraph reported police had warning of an impending attack through intelligence sources. The Sydney Morning Herald reported that every state police officer had been directed to wear their weapons at all times this week, even at their desks.
NSW Police headquarters is the home of the State Crime Command, which includes the homicide, drug, Middle Eastern organized crime and gang squads, according to Seven News.
Click for more from The Daily Telegraph Australia.
Click for more from Sky News Australia.