Arecibo Telescope Captures Images Of Asteroid With Moon From Puerto Rico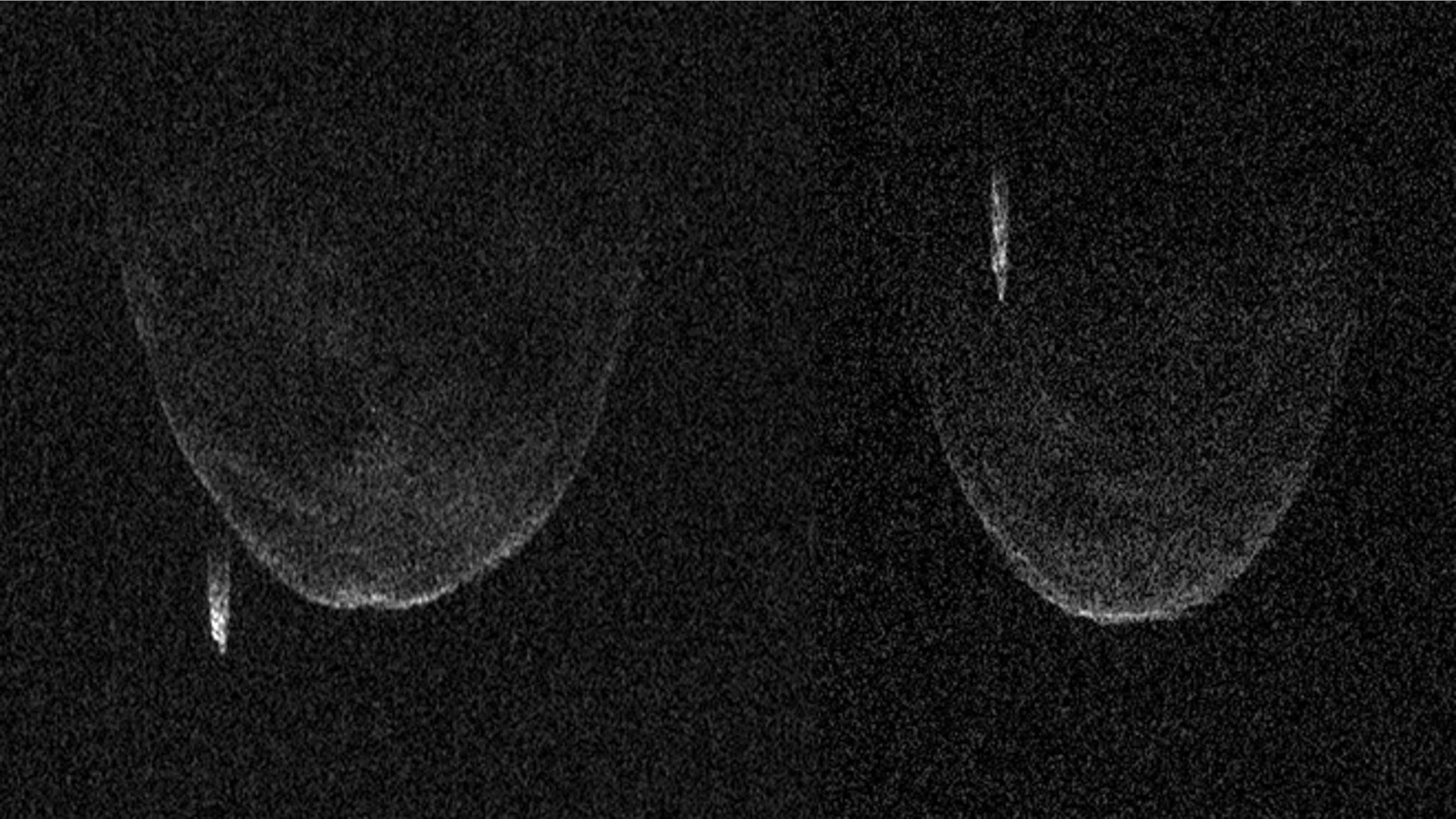 Looking above from a valley in Puerto Rico, the largest single-dish telescope in the world captured detailed images of an asteroid that passed earth last week.
Arecibo Observatory captured radar images of the 1.9 mile-wide asteroid 1998 QE2 while it sped past Earth at a minimum distance of 3.6 million miles on May 31. The images were released Friday and also showed that the asteroid actually has a moon.
According to the Universities Space Research Association, the discovery of the 2,500 foot long moon means astronomers can calculate the asteroid's mass by measuring how quickly the moon orbits it.
"Being able to determine its mass from the moon helps us understand better the asteroid's material," said Dr. Ellen Howell, a USRA research astronomer at Arecibo Observatory who took images.
The telescope continues to take photos of the asteroid as it passes earth this week.
"Asteroid QE2 has no chance of hitting earth," said USRA's Dr. Michael Nolan, head of the asteroid radar group at Arecibo Observatory.
The Arecibo Observatory is unique because it has the ability to capture features of asteroids when optical telescopes on the ground would see these rocks as simple points of light, according to USRA.
"We transmit powerful radio waves at passing asteroids," said Nolan. "Arecibo is a thousand times more powerful than your microwave oven."
The powerful observatory is celebrating its 50th anniversary.
Follow us on twitter.com/foxnewslatino
Like us at facebook.com/foxnewslatino