Amid crisis, pope gives Vatican's sex abuse expert new role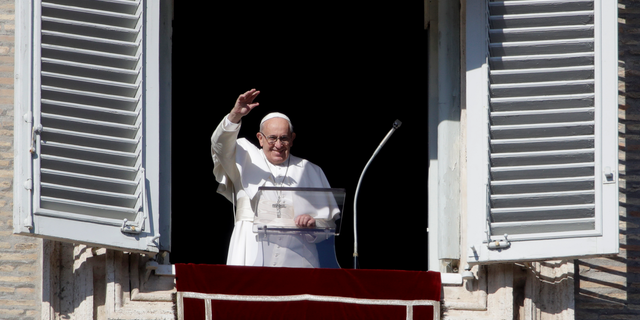 VATICAN CITY – Pope Francis is giving a prominent new role to the Vatican's most trusted sex crimes investigator in a sign that he's looking to improve the Holy See's response to abuse at a time when the church and papacy are facing a credibility crisis.
Francis on Tuesday named Archbishop Charles Scicluna as a deputy, or adjunct secretary, at the Congregation for the Doctrine of the Faith, the Vatican office that processes sex abuse cases globally.
Scicluna had been the congregation's chief prosecutor for a decade and was credited with measures making it easier to defrock pedophiles. But Pope Benedict XVI sent him to his native Malta in 2012 as bishop after Scicluna's tough line ruffled too many feathers in the Vatican.
Scicluna's new appointment is symbolically significant and will also give him greater say in the day-to-day running of the congregation, even though he retains his post in Malta.
Francis clearly trusts him after he asked Scicluna to conduct an in-depth investigation in Chile earlier this year that revealed Francis' gross misunderstanding of an abuse and cover-up scandal there.
Scicluna's return comes as Francis and the church at large are under fire again for the way the Vatican and religious superiors around the globe turned a blind eye to priests who raped and molested children.
The crisis is particularly acute in the U.S., where prosecutors in more than a dozen states have announced investigations into abuse and cover-up following the revelations of the Pennsylvania grand jury report.
In addition, U.S. bishops are reeling from allegations that one of their own, ex-Cardinal Theodore McCarrick, preyed on seminarians and at least two minors, and that his misconduct with adults was an open secret in the U.S. and Vatican.
Francis' record on abuse has long been uneven, and his papacy has been rocked by claims by a Vatican archbishop that he rehabilitated McCarrick in 2013 from sanctions imposed by Benedict.
Francis' credibility took another hit this week when the Vatican blocked U.S. bishops from voting on a new code of conduct and a commission involving lay experts to review complaints against brother bishops.