American Woman's Family Appeals to Iran to Drop $500,000 Bail Demand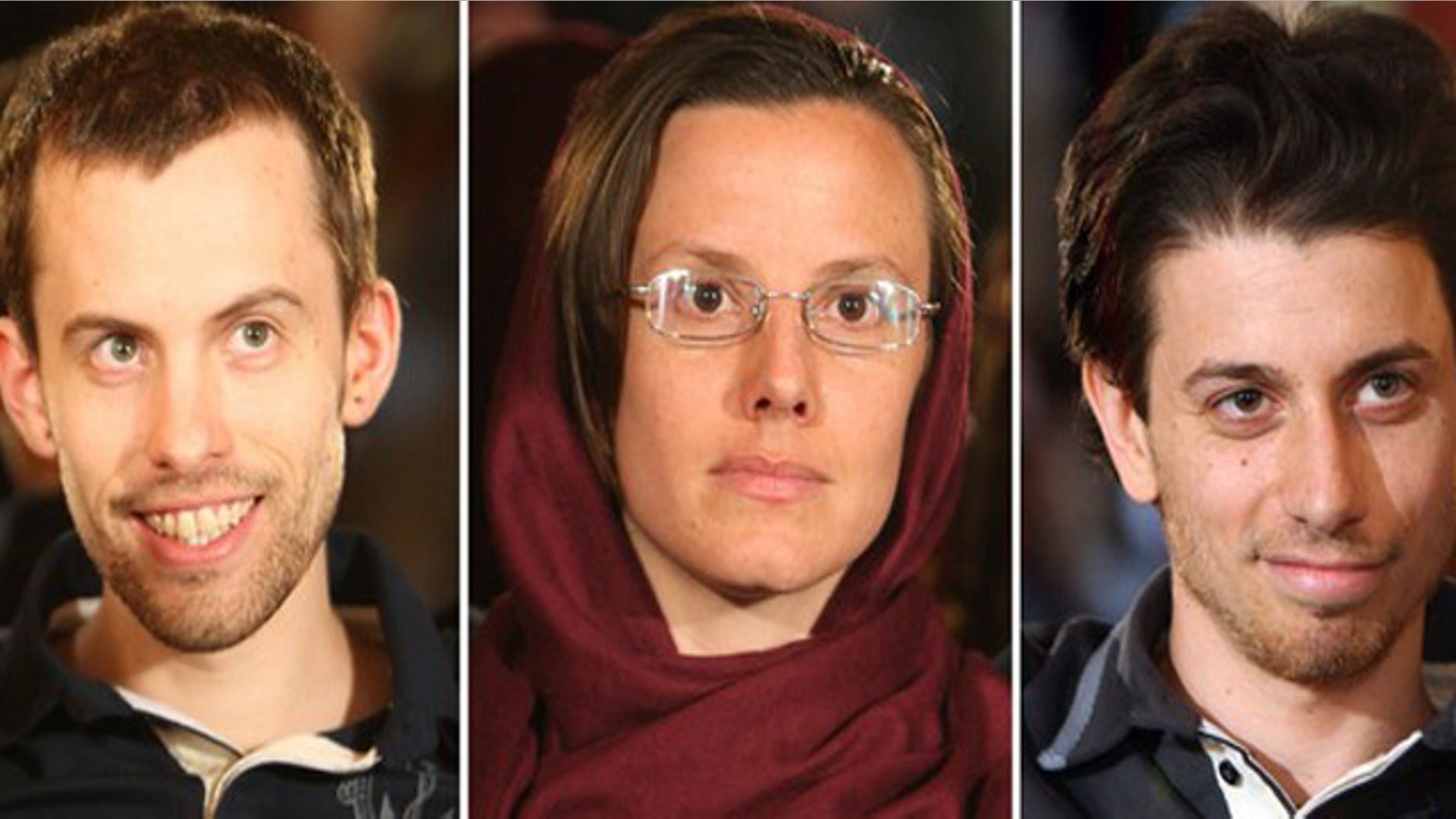 TEHRAN, Iran -- The family of an American woman detained in Iran for more than a year is appealing to authorities to drop a $500,000 bail for her release because they cannot afford it, her lawyer said Monday.
Masoud Shafiei told The Associated Press that Swiss diplomats acting on behalf of the U.S. are asking that the bail be dropped or lowered for 32-year-old Sarah Shourd. Switzerland handles U.S. affairs in Iran because the two countries do not have diplomatic relations.
"I am aware the Swiss are making this appeal," the lawyer said. "I remain hopeful. God willing, she will be released."
In Washington, White House spokesman Tommy Vietor said the Obama administration is in close contact with the families of the detained hikers and the Swiss Embassy.
"The situation is continuing to develop," Vietor said. "We remain hopeful for a positive outcome."
Shafiei said he had no word on Iran's response and gave no indication whether he thinks the bail appeals will delay or further complicate Shourd's release.
Another complication could be international sanctions against Iran over suspicions its nuclear program is aimed at producing weapons.
A special U.S. government waiver may be needed for a payment to the Iranian state under new U.S. rules that call for no transactions between firms owned or subsidiaries linked to Iran's Bank Melli or its subsidiaries. In past cases, bail for foreign detainees were paid through the bank.
Iran's judiciary granted bail for Shourd Sunday for health reasons. Shourd's mother has said her daughter has been denied treatment for serious health problems, including a breast lump and precancerous cervical cells.
Shourd was detained along the Iraqi border on July 31, 2009 along with two American friends, both men. Iran indicted all three on spy-related charges on Sunday which could mean trials for the two men and proceedings in absentia for Shourd if she is freed.
The detainees' families say they were hiking in Iraq's scenic north when they were detained, and that if they crossed the border into Iran, they did so unwittingly.
Iran's internal battles over the handling of the American woman flared again Monday. The political sniping has again revealed the country's simmering political rivalries and the various groups vying for greater slices of power since last year's disputed re-election of President Mahmoud Ahmadinejad.
Ahmadinejad, who first tried to shepherd the release of Shourd last week, was rebuked by the courts, which insisted that any release had to be on their terms.
Some conservative lawmakers are objecting to any plans to free Shourd.
Conservative lawmaker Ahmad Tavakkoli called the possible release a "bonus for Quran burners" and a reward for the United States after it pressed for tighter sanctions over the nuclear program which Iran claims is only for peaceful uses. The comment was a reference to a few threats by Americans to burn the Islamic holy book, the Quran.
The Revolutionary Guards made their displeasure known through a rare commentary in semi-official Fars news agency, which is close to the powerful military force.
"If they were spies -- as the Intelligence Ministry has said -- why should they received clemency and escape Islamic justice?" said the dispatch. It said allowing Shourd to "jump out" of detention will have "no result except discrediting security and intelligence agencies as well as the judiciary."
It also denounced the timing. Fars said the decision came "when the worst insults to Islamic sanctities are flourishing in the U.S." -- a reference to the threats to burn the Quran.
Another conservative website Tabnak also criticized the decision. The site is close to Mohsen Rezaei, a former Revolutionary Guard commander who ran against Ahmadinejad last year.
There is no expectation that Shourd would return to Iran for trial once she is freed. Her lawyer said he would not expect that to affect the court proceedings for the other two Americans because they are "separate cases in the eyes of the court," he said.
In the past year, Iranian authorities have allowed bail or converted jail sentences to fines for two other high-profile detainees.
In May, French academic Clotilde Reiss was freed after her 10-year sentence on espionage-related charges was commuted to a fine equivalent to $300,000.
Canadian-Iranian journalist Maziar Bahari of Newsweek was freed on $300,000 bail in October 2009 after nearly four months detention following the crackdown after the country's disputed presidential election. He was later sentenced in absentia to more than 13 years in prison and 50 lashes.