American reporter freed from Iran says he wants to see 'Star Wars,' NBA games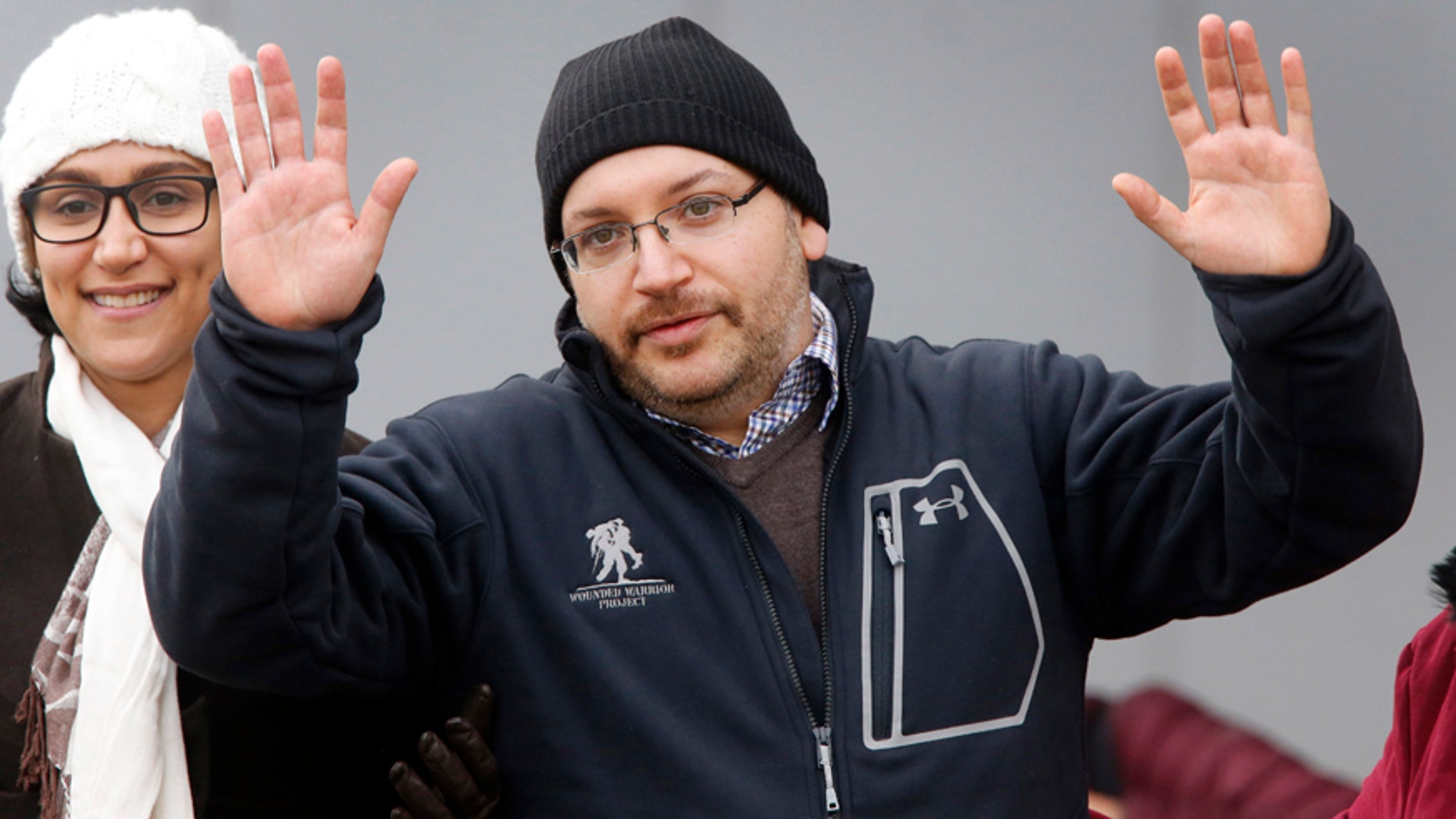 Washington Post reporter Jason Rezaian said Wednesday he plans to get back to writing about Iran after being held prisoner in the Islamic Republic for 18 months – but first he wants to watch the new "Star Wars" and a few Golden State Warriors games.

"I want everyone to know that I'm feeling fine, and I feel lucky to be here at a place where I can get such terrific care," Rezaian, who is being treated at the U.S. military's Landstuhl Regional Medical Center in Germany, said in a statement. "I'm staying with my family at a very comfortable guest house on the base, which has been a great place to begin my recovery."
Rezaian, who was born in California and holds both U.S. and Iranian citizenship, was convicted in closed proceedings last year after being charged with espionage and related allegations.
Rezaian was the Post's Tehran correspondent and was accredited to work in the country by the Iranian government. The Post and the U.S. government have denied the accusations against him, as has Rezaian.
"I want to get back to writing the U.S.-Iran story at some point in the future. But I won't be saying anything further for a while," Rezaian said Wednesday. "I hope everyone will respect my need for privacy as I take some time for myself and for my family. For now, I want to catch up with what's been going on in the world, watch a Warriors game or two, and see the Star Wars movie."
Rezaian had been detained since July 2014 when Iranian security forces raided his home and seized his wife and him. His wife, Yeganeh Salehi, was released on bail in October 2014.
Rezaian, along with former U.S. Marine Amir Hekmati and pastor Saeed Abedini arrived late Sunday at Landstuhl for treatment. A fourth American released Saturday in exchange for the U.S. pardoning or dropping charges against seven Iranians opted to stay in Iran, and a fifth American was released separately.
"I am learning more about the grassroots support I received from ordinary people from across the world over the past 4 1/2 years. I wanted to take a moment to thank you for everything you have done to keep my name apart of the conversation and for the kindness and support that you have given my family during the darkest period of our lives," Hekmati said Wednesday.
Rep. Jaret Huffman, a Democrat representing Rezaian's home district in California, was also visiting Landstuhl. He said there were "tears, and smiles and hugs" when the family was reunited.
"He continues to be in great spirits, his health is sound, he's going through a process and it's going to take a few more days, but Jason's on track to get his life back," Huffman said.
Huffman said Rezaian had told him his captivity was "horrific" with occasional "comedic moments," but that he didn't want to go into further details.
"It's Jason's story and I think the world wants to hear directly from him," Huffman said. "But what amazed me about my time with him last night is his spirit — if the Republican Guard thought they'd break the spirit of this guy, they failed miserably."
The Associated Press contributed to this report.