4 Mexican migrants en route to U.S. suffocate to death in back of truck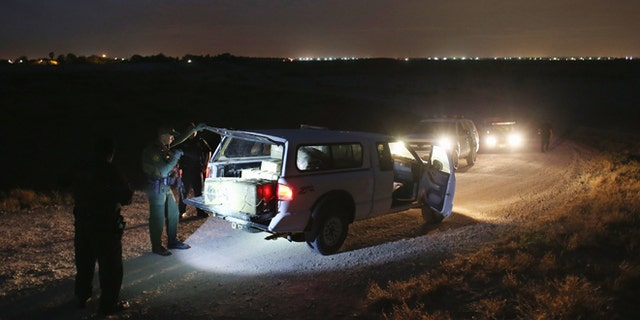 MEXICO CITY (AP) – Four migrants died in Mexico's eastern state of Veracruz, apparently suffocating in a truck that was carrying them and dozens of others to the border with the United States, Mexican officials said Wednesday.
The National Immigration Institute said in a statement that the four were among 55 migrants abandoned by their smugglers near the town of Tres Valles. Many of those who survived were severely dehydrated and had not had food or water for two days when they were found Tuesday evening.
Ten migrants remained hospitalized, including three still unidentified because of their delicate condition.
Guatemala's foreign ministry said three of the dead were Guatemalans and had suffocated inside the truck. It said the fourth person who died was from Ecuador.
Mexican immigration authorities said one of the migrants said there were 53 Guatemalans, one Ecuadoran and one Salvadoran in the group. There has been heavy immigration from El Salvador, Honduras and Guatemala to the United States in recent years, with a main migration route passing through Veracruz.
The migrants were locked in the back of a truck made to look like it was from Mexico's mail service, the immigration agency said.
It said the group left San Cristóbal de las Casas in Chiapas state at 3 a.m. Monday and the migrants had paid about $930 each to be smuggled from Guatemala to Mexico's northern border with the United States.