11-year-old boy allegedly beat up by classmate's father for lifting up her skirt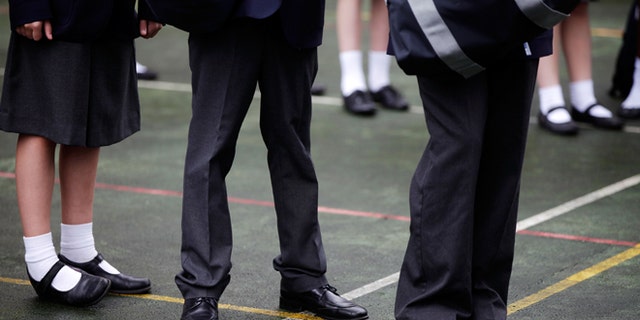 NEWYou can now listen to Fox News articles!
An 11-year-old boy in Mexico was reportedly beat up and choked by the father of a schoolmate for allegedly lifting up her skit, according to his mother.
El Universal reported that Giselda Rodriguez, mother of Angel Abraham, claims her son was attacked last week while sitting in the playground at his school in Celaya, Mexico.
Rodriguez said the man, who was not named in the report, pushed her son against a wall and held him by the neck in front of a teacher "who did nothing to stop it."
"He went directly to Angel – he knew who the boy was or they pointed him out," the mother told the newspaper. "He hit him, took him by the sweater pulling him toward the wall, where he threw him several times and took him by the neck. The boy had a lot of bruises on his neck."
She continued: "It looks like nobody did anything, nobody pulled him off; they just let the man hit him."
Rodriguez said the school called her to let her know her son had been beaten by a man who accused Angel of lifting up his daughter's skirt days before. She said her son denies the claim.
The boy was taken to the hospital where he remained for five days.
Prosecutors in Celaya told El Universal that they have started an investigation into the allegations, while the school principal, Augustin Gonzalez, refused to comment saying the Guanajuato Secretary of Education has prohibited him from speaking.
According to a spokesperson for the Secretary of Education, the unnamed father was at the school for a teacher-parent conference when he allegedly attacked the boy.
Like us on Facebook
Follow us on Twitter & Instagram