Blizzard winds topple tiny house in Colorado, send woman and two cats inside tumbling
Fierce winds from a snowstorm slamming Colorado on Tuesday were so strong they sent a tiny house with a woman and two cats inside tumbling several hundred feet.
The Cripple Creek Fire Department said in a Facebook post that authorities responded to the home after it was "blown down the road."
"Tiny homes and blizzard force winds do not like each other!" the fire department said.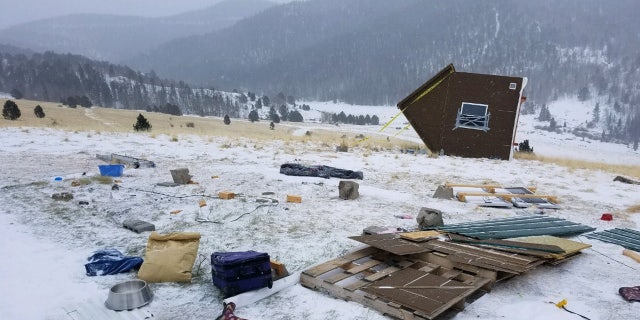 NEW YORK MAN DIES OF HEART ATTACK WHILE SHOVELING SNOW, POLICE SAY
The woman who was inside the home at the time was taken to a hospital and evaluated for injuries before being released, Cripple Creek Fire Chief Dean O'Nale told FOX31.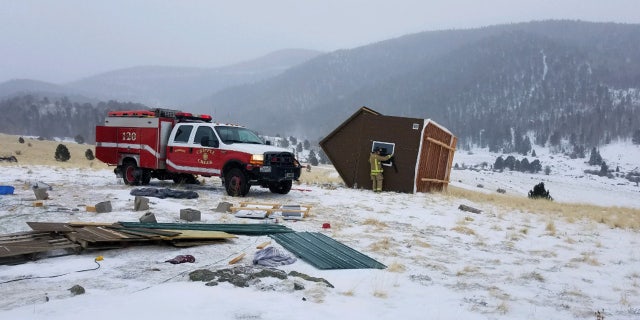 "She was laying on the bed when it happened and the mattress rolled over on top of her and it protected her a little bit," he said.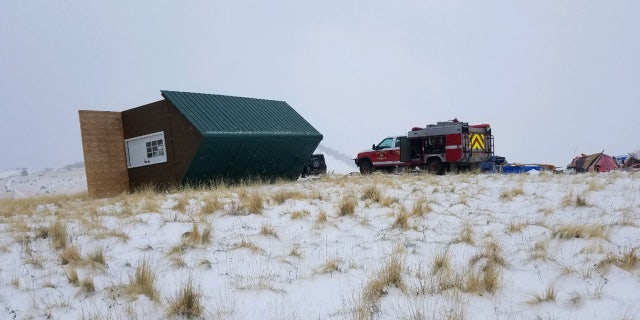 The home eventually ended up about 200 feet away, down a hillside.
AVALANCHE KILLS ONE PERSON IN COLORADO OUTSIDE ASPEN, OFFICIALS SAY
The cats were not injured, but photos posted by the fire department show debris scattered in the snow near the home, which came to rest on its side.
The National Weather Service's Pueblo office said on Twitter that a strong cold front moving across Pueblo County on Tuesday was bringing strong gust winds and whiteout conditions for some areas.
"Strong northerly winds gusting to 60 mph and poor visibility of a 1/4 mile or less in snow and blowing snow can be expected behind the front through the early morning," the NWS said.
CLICK HERE FOR THE FOX NEWS APP
O'Nale told FOX31 it appeared the tiny home was anchored down, but it's unclear if it was done properly.