Zimmerman's former attorney faces bar complaint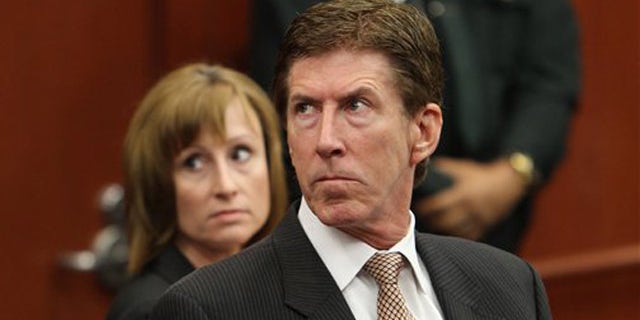 ORLANDO, Fla. – The attorney who helped get George Zimmerman acquitted of murder charges earlier this year is being investigated by the Florida Bar after a complaint was filed against him over how he conducted the case.
Bar spokeswoman Francine Walker said in an email Tuesday that the complaint is at the "staff investigation level" and that she couldn't provide further information due to confidentiality rules.
An O'Mara spokesman said he planned to release a statement later. O'Mara no longer represents Zimmerman in criminal matters.
Of more than 7,000 complaint files opened this year, roughly 200 have led to discipline.
Zimmerman was acquitted in the shooting death of 17-year-old Trayvon Martin, who was black.
The case sparked a nationwide debate about race and self-defense. Zimmerman was accused of racially profiling Martin and said he shot the teen to protect himself.