Wrong-way, head-on crash on Indiana highway kills 4, police say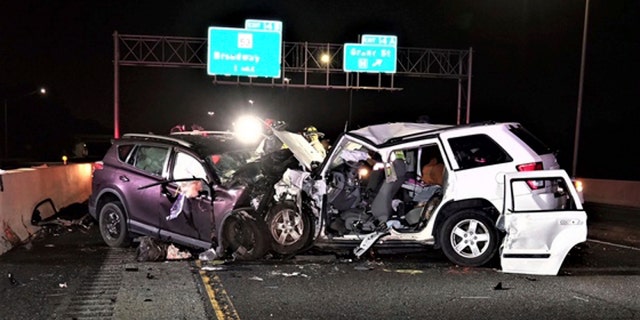 Four people, including a teenager, were killed on Interstate 90 in Indiana when a driver, going the wrong way, crashed into another vehicle, police say.
Indiana State Police said motorist Tiara Davis, 25, was killed early Saturday after driving her Toyota SUV west in the eastbound lanes of the interstate, eventually crashing into another car.
The driver of the other vehicle, Octavio Chavez-Renovato, 35, was killed, as were his wife, Eva Gonzales, 34, and their 14-year-old son, Luis.
Police say the couple's three daughters -- Emily, 10; Damaris, 11; and Florali, 7 months -- suffered serious to critical injuries and were airlifted to hospitals in nearby Chicago.
Authorities suspect that alcohol may have been a factor in the crash, Chicago's WLS-TV reported. A toxicology report was pending.
The Associated Press contributed to this report.