Woman tried to pass off fake $100 bills with pink Chinese lettering written on them: police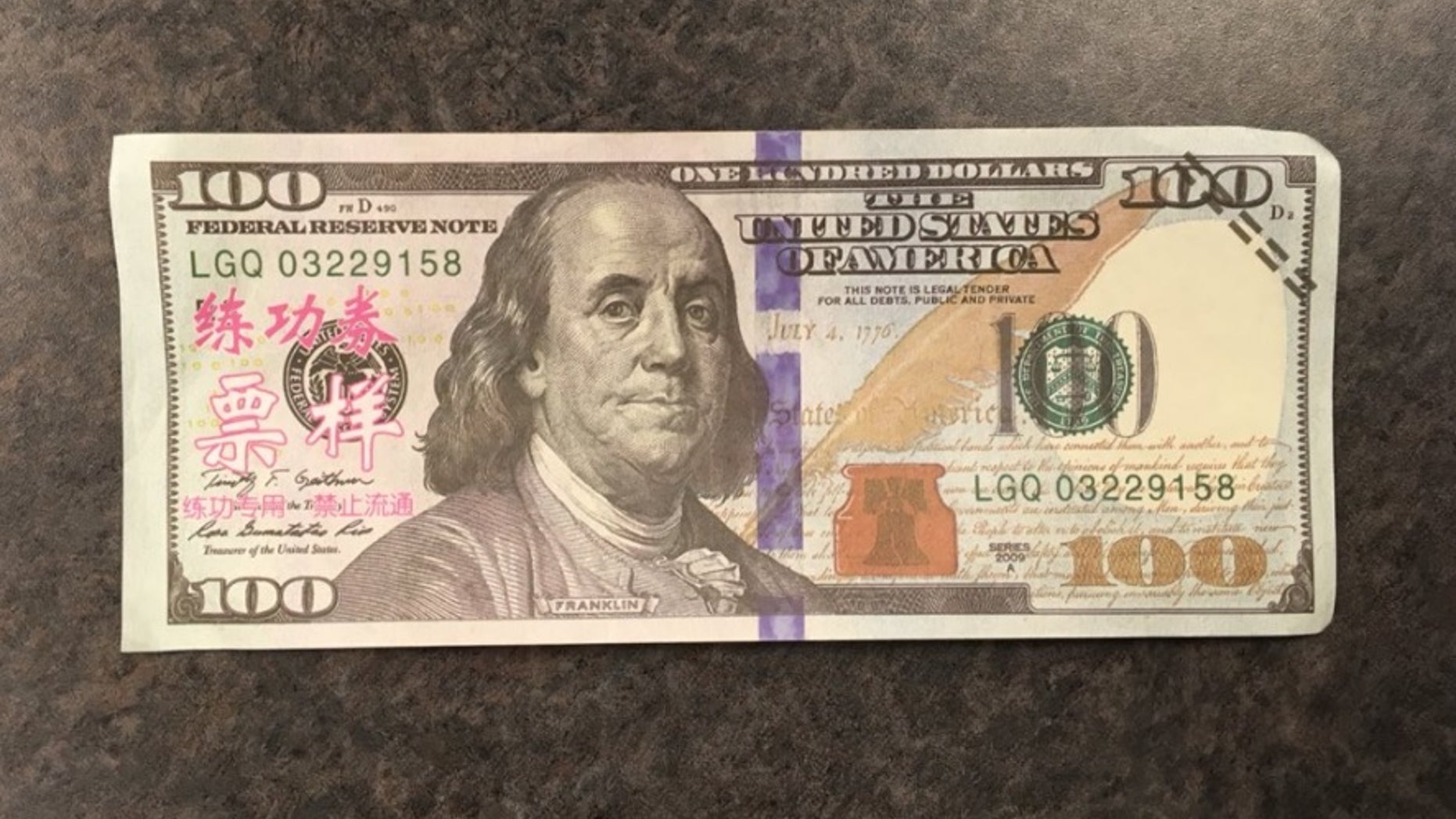 If anyone wants to know what a fake U.S. $100 bill looks like, look no further.
A woman reportedly trying to buy a $5,000 prepaid Visa card at a Safeway store in Washington on Wednesday with $4,900 in counterfeit $100 bills was easily busted by police after the currency was found to have bright pink Chinese letters on it.
Des Moines Police told KOMO News that they took the money away, but it wasn't clear if they arrested the woman. The case is currently being investigated, they said.
"Despite the objection from the person with this fake [money], we took it and provided a lesson," police said on Twitter.
In addition to the pink Chinese letters, the stack of fake bills also had the same serial number.
NEARLY 500 FAKE IDS STOPPED BY CUSTOMES AND BORDER PROTECTION OFFICERS, AGENCY SAYS