Nearly 500 fake IDs stopped by Customs and Border Protection officers, agency says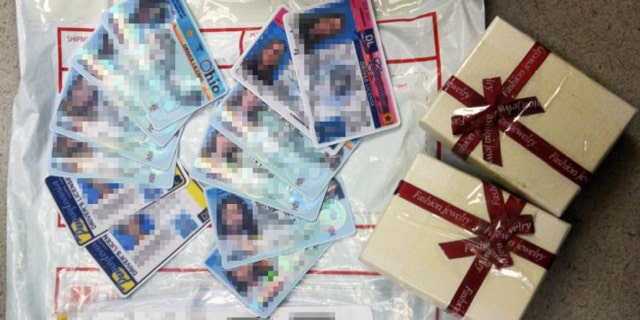 U.S. Customs and Border Protection (CBP) officers in Philadelphia snagged hundreds of phony state drivers' licenses over the past several months, the agency revealed Thursday.
Approximately 500 fake identification cards entered the Pennsylvania city "in international air cargo" since May and were taken by officers, the CBP said in a news release, adding that the agency's efforts kept "the fraudulent documents out of the hands of underage students."
FACIAL RECOGNITION TECHNOLOGY CATCHES IMPOSTER TRYING TO ENTER US ILLEGALLY AT AIRPORT, OFFICIALS SAY
The agency claims they've seized licenses from more than 20 states, in addition to Nigerian driver's licenses, and were said to have been sent from locations in Canada, China and countries in Southwest Asia, the agency said.
"Counterfeit drivers licenses have historically been used by those under 21 years of age for the illegal consumption of alcohol, but fake IDs have also been used in criminal enterprises, such as identity theft cases and immigration fraud," Casey Durst, CBP Director of the Baltimore Field Office, said in the news release. "Customs and Border Protection officers will continue to exercise extraordinary vigilance during trade enforcement operations and we remain committed to the safety and security of our nation every day."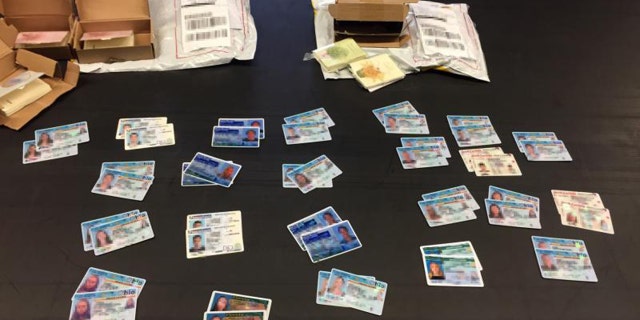 WOMAN, 81, BUSTED SMUGGLING $870G OF HEROIN ACROSS US-MEXICO BORDER, COPS SAY
Among the obtained fake ID's were ones that were "obvious fakes" and some that were "very good quality," according to the agency.
"CBP turned many of the licenses over to state and university police investigators," the news release said. "The remaining licenses will be destroyed."