Woman pushed in front of NYC subway train was billionaire CEO's housekeeper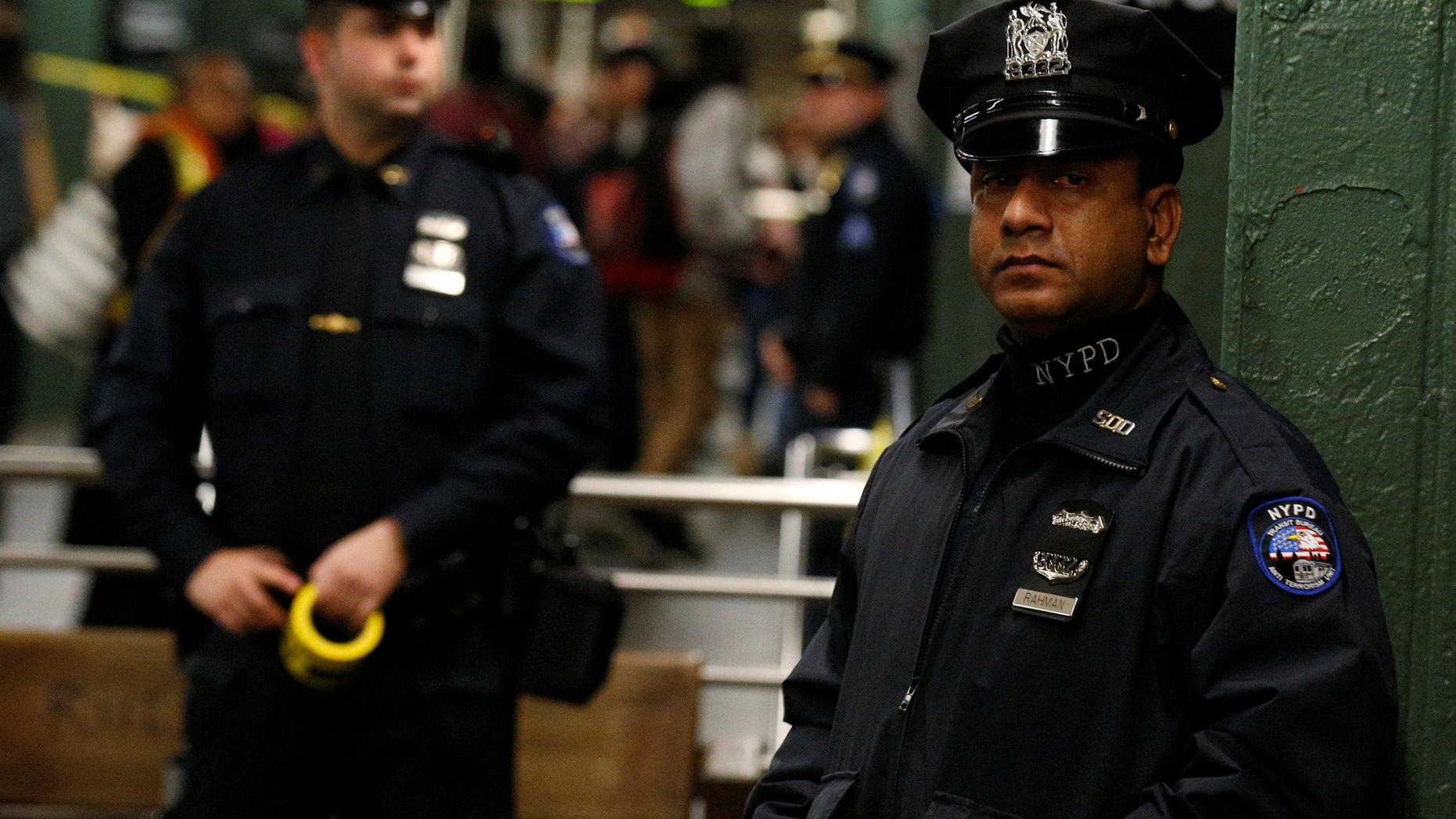 The woman pushed in front of a New York City subway train to her death had worked for decades as a housekeeper for billionaire Blackstone Group CEO Stephen Schwarzman, his daughter said Tuesday.
"My whole family is really said and shocked" about the death of 49-year-old Connie Watton, Zibby Schwarzman told the New York Post. "It's horrifying."
WOMAN ACCUSED IN NYC SUBWAY PUSH INSISTS SHE'S NOT GUILTY
Meanwhile, a man killed himself Wednesday after he jumped in front of a train at the same Times Square station, investigators told the Post. His death came two days after Watton was killed.
The former home health aide accused of killing Watton rolled her eyes and insisted she wasn't guilty on Tuesday. Prosecutors said 30-year-old Melanie Liverpool initially confessed, but she denied it during her arraignment on a murder charge.
"What? I didn't admit to nothing," Liverpool said before the judge reminded her she had a lawyer to speak for her.
PHOTOS: PARTS OF STREET COLLAPSE IN SOUTHERN JAPAN CITY
The judge ordered Liverpool held without bail.
She appeared unruffled by the charges during Tuesday's brief proceeding. Authorities have described her as emotionally disturbed, but her lawyer, Mathew Mari, said she had declined to give him any details on her medical history.
"She's adamant that she did not confess and that she's not guilty" and didn't want to discuss anything else, Mari said.
Investigators said Liverpool and Watton were talking or arguing on a platform at the bustling Times Square station before Liverpool pushed Watton in front of an approaching train. She was found dead under it, and Liverpool was apprehended within minutes.
"This is a strong case, with multiple eyewitnesses" and an admission from Liverpool, Manhattan Assistant District Attorney Matthew Thiman said.
Police said they were looking at video surveillance to try to determine what led to the attack.
Liverpool, who lives in Queens, worked as a health aide until about three weeks ago, Mari said. He didn't know how her job had ended.
Watton, who was from the Philippines, "was part of every holiday," Zibby Schwarzman added. "She was just a part of every piece of life since I was nine years old."
In recent years, about 50 people a year have died after being hit by New York City subway trains, in situations ranging from accidents to willful leaps. The numbers are small compared with the more than 1.7 billion subway rides taken each year, and officials say a substantial proportion are suicides.
Still, there have been some deadly pushes in recent years. One man, Kevin Darden, is awaiting sentencing after pleading guilty to manslaughter in a 2014 subway shove in the Bronx.
And in 2012, a mentally ill woman who had a history of attacking strangers was charged in a fatal push in Queens, and a homeless man was charged in a deadly subway shove beneath Times Square. The woman, Erika Menendez, pleaded guilty to manslaughter; the man, Naeem Davis, has pleaded not guilty and is awaiting trial.
The Associated Press contributed to this report.