Woman indicted in 1975 cold-case murder of 16-year-old Georgia girl dies before trial
The cold case 1975 murder of Georgia teenager may never see all of its questions answered, as the accused killer who'd been arrested two years ago has died, investigators revealed.
The victim, 16-year-old Cheryl White, had been found with her throat slashed in a shabby apartment in Warner Robins, a city two hours southeast of Atlanta. It took investigators until 2017 to gather enough evidence to charge Cheryl's roommate at the time, Mary Jane Stewart, with the murder. Stewart was 18 at the time of the killing.
Stewart's trial was set for May -- but investigators learned only recently that she died in hospice care last October in San Antonio where she was free on bond. She was 61.
DELPHI MURDER INVESTIGATION FEATURES NEW SKETCH, BACKGROUND ON 'HEARTLESS' KILLER OF 2 INDIANA GIRLS
Cheryl's family had been looking forward to having their day in court, WGXA-TV reported.
"There's an element of disappointment there," Houston County prosecutor Eric Edwards told the station. "They were to finally, at last, to get to see the woman that we believe was the one that killed their daughter put on trial."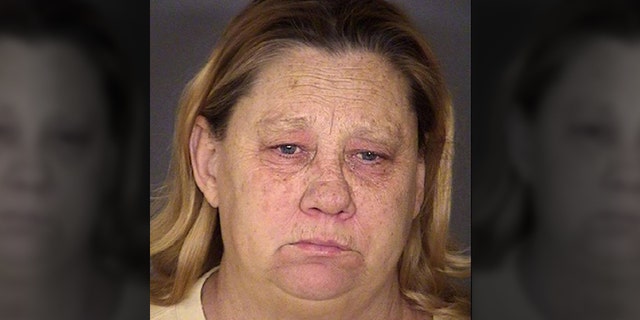 Early on in the case, two men were arrested based on information Stewart gave detectives, the station reported. Eventually, they were cleared. She was convicted of perjury for lying to investigators.
TEXAS POLICE SEEK AUTHOR OF MYSTERY LETTER IN GIRL'S COLD CASE MURDER 45 YEARS AGO
They got a break after a detective interviewed Stewart's ex-boyfriend, the station reported. He said Stewart shared with him details of the night Cheryl was murdered.
Stewart's death certificate said she died Oct. 23, 2018, of acute chronic respiratory failure, Edwards said. Stewart had been ill earlier in the summer of last year but the prosecution had understood that she had recovered.
CLICK HERE FOR THE FOX NEWS APP
Edwards said he broke the news to Cheryl's father after receiving the death certificate last week.
"He's had 43 years to make peace with it," Edwards said, as The Associated Press reported. "He was thankful we were going to give it a shot."
The Associated Press contributed to this report.