Woman found dead during lockdown in Minnesota; hunt on for suspect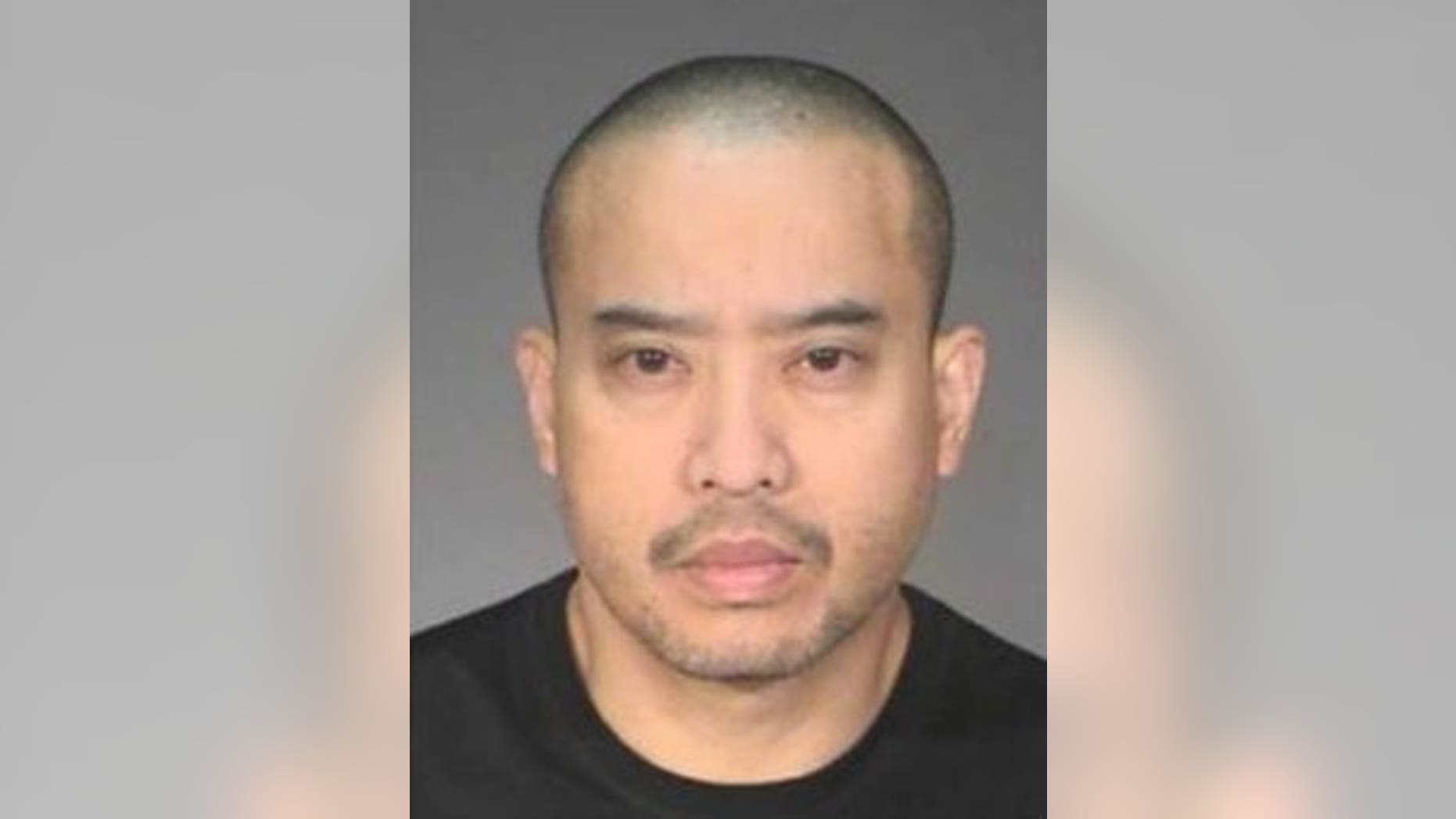 A woman was found dead on Saturday at a Minnesota business center following a police lockdown after an armed robbery suspect barged into a nearby assisted living residence, law enforcement authorities said.
Police were searching on Sunday for Lucifer Vincent Nguyen, 44, in connection with the woman's death, Fox 9 reported.
The woman found dead has been identified by her family as Beverly Cory, according to CBS Minnesota.
Officers were called to the scene in Mendota Heights for an armed robbery about 9 a.m. Saturday, police said. Nguyen was seen driving his car into a swamp and running into White Pine Senior Living.
"He entered in there and said something to the employees, but how long that was, exactly what he said . . . I don't know," Mendota Heights Police Chief Kelly McCarthy told reporters.
MS-13 GANG MEMBER WANTED IN 2 TEXAS MURDERS CAPTURED IN VIRGINIA
The building, with more than 45 people inside and some in wheelchairs and walkers, was evacuated through the afternoon. About 2:30 p.m., police discovered the woman's body in an office building across the street from the senior living home, according to the Minneapolis Star Tribune.
"You had a lot of people here who were really hoping that we would find that suspect and be able to take him into custody, and it's a tragedy and demoralizing for everybody," McCarthy said.
People in the senior living home returned to the building later in the day. Gail Okeson told Fox 9 the incident left her 93-year-old mother, who lives at White Pine, scared and confused.
"She was OK. She was very frightened and teary, but she was OK," Okeson told the news station.
"The staff at White Pines did a great job," McCarthy said. "It was very difficult and we're glad they're safe. However, we will work on this homicide."
MANHUNT UNDER WAY AFTER BODY IS FOUND IN TRUNK AT HOSPITAL
Nguyen is wanted in connection with Cory's death. Police said Nguyen is believed to be "armed and dangerous" and no longer in Mendota Heights. He was last seen wearing a black T-shirt. The department said Nguyen didn't know Cory, therefore the murder "appears to be random," according to CBS.
Mendota Heights police also apologized late Saturday for not releasing information on the suspect immediately.
"We understand people's frustration when we don't immediately release information such as possible suspects or descriptions," the department wrote on its Facebook page.
"We have to ensure that the information we are putting out is correct, and it takes time to validate these things. We also have to take into consideration the timing of our information and contamination of witness descriptions," it said.