Woman arrested after two children found dead in Calif. hotel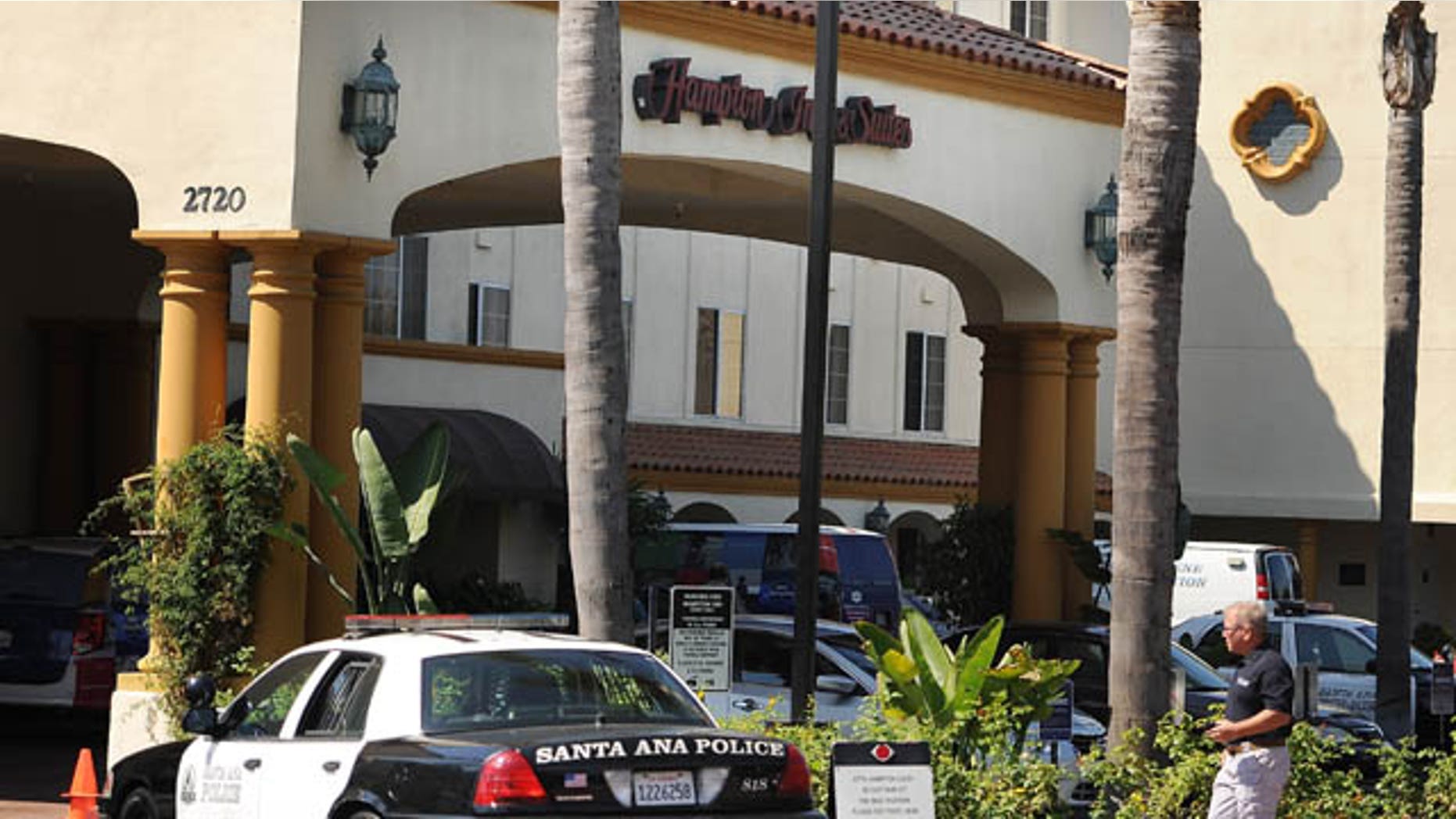 An Arizona woman has been arrested in connection with the deaths of two children who were found dead in a Southern California hotel room Saturday.
Police found the children after the woman, who authorities believe to be their mother, crashed her car outside a supermarket and made remarks that led authorities to them.
"The assumption is, it's their mother but I have not confirmed that and that won't happen until after the corner does," Santa Ana police spokesman Cpl. Anthony Bertagna told MyFoxLa.com.
The 42-year-old woman from Scottsdale, Ariz., was due to be booked on suspicion of two counts of murder following her release from Hoag Hospital in Newport Beach, Calif., on Saturday night, Bertagna told the Associated Press. Police said the woman appeared to have been suicidal when officers responded to the crash site.
"It was clear that it was an intentional act," Costa Mesa Sgt. Tim Starn told the Associated Press.
Officers found the children dead in a third-floor room at about 9 a.m. at the Hampton Inn & Suites in Santa Ana, near John Wayne Airport.
Police in nearby Costa Mesa had called to request that Santa Ana officers check on the children's welfare, Bertagna said.
The cause of death was under investigation, Bertagna said. No weapon had been recovered from the scene.
About an hour before the discovery, Costa Mesa police were called to the scene of the supermarket parking lot where the woman had crashed her gray Honda Accord into protective poles surrounding an electrical box, Starn said.
As paramedics were preparing to take the injured woman to Hoag Hospital in Newport Beach, "she made some statements that indicated a crime might have occurred" in Santa Ana, Starn said.
No names have been released, and the age and gender of the children were also being withheld while relatives are notified.
"It's disturbing because it's really quiet here all the time. always quiet. sad to hear that," said Jerry Nagel, a frequent hotel guest at the Quality Suites directly across the street from the Hampton Inn, told MyFoxLA.com
The woman was from Arizona but had a previous address in San Jose, Calif., and her car had a Georgia license plate, police said. It was not clear why she was in Orange County.
Click for more from MyFoxLA.com
The Associated Press contributed to this report.