With time running out, young heart patient taken from hospital found safe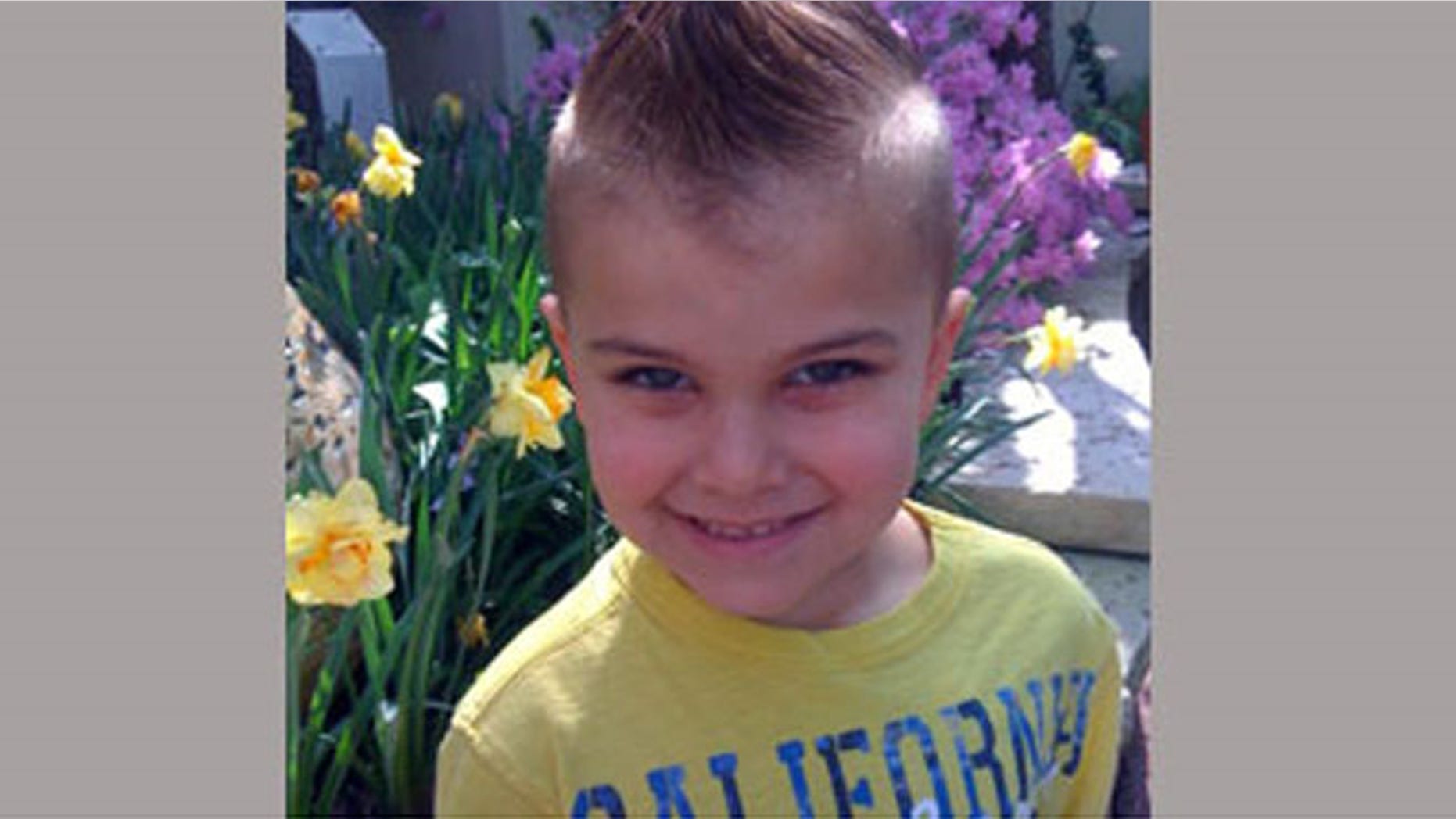 ST. LOUIS – A 5-year-old heart patient who was on a transplant waiting list when he was taken from a St. Louis hospital by his father has been found safe just outside Chicago, authorities said.
Porter Stone was found at hospital in Alsip, Ill., and the father, 33-year-old Jeffery Stone, was in custody, a police dispatcher there, who declined to give her name because she wasn't authorized to talk to the news media, said early Wednesday. Fox2Now.com reported the three people were in custody.
A missing child alert had been issued after the boy was taken from the hospital Tuesday. St. Louis police Capt. Jim Moran told the St. Louis Post-Dispatch the boy's father didn't have legal custody.
Porter was being treated for cardiomyopathy, a thickening of the heart muscle.
Dr. F. Sessions Cole, the chief medical officer at St. Louis Children's Hospital, told KSDK-TV Porter's condition is serious and he only had about a day's worth of medication left in a portable IV when he was taken.
According to relatives, Jeffery Stone is estranged from the boy's mother, Tiffany Stone, who has legal custody of Porter. The boy's uncle told Fox2Now.com that the father was irrationally at the hospital. Police say the parents are going through a divorce.
Porter, who lives in St. Joseph in northwestern Missouri, was on hospital's waiting list for a heart transplant. Cole said the boy was discharged after several days in the hospital so he could be monitored by doctors closer to home in the Kansas City area.
Police said Jeffery Stone took Porter and then called Tiffany Stone — who was still at the hospital — and told her he was taking the child, according to police.
Please click here for more from Fox2Now.com
The Associated Press contributed to this report.