Wife, stepson charged with murdering Missouri KKK leader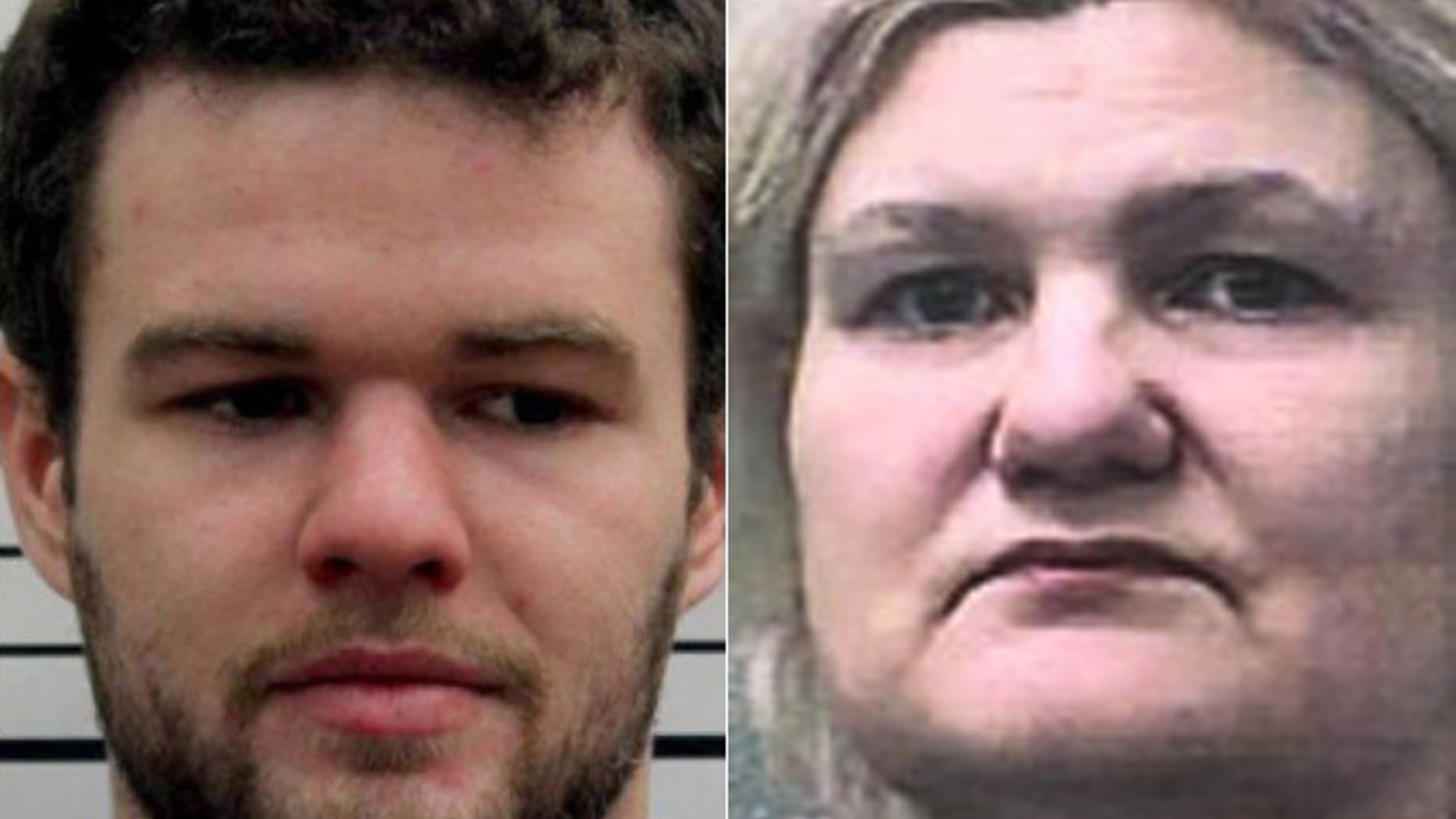 The wife and stepson of a Ku Klux Klan leader found dead near Missouri's Big River over the weekend have been charged with murder.
Frank Ancona, 51, had been missing since last Wednesday. His car was located in Potosi on Friday evening. His body was located Saturday by a family on a fishing trip.
SUSPECT IN OHIO STATE STUDENT'S MURDER HELD WITHOUT BOND
The St. Louis Post-Dispatch reports that Malissa Ancona, 44, and Paul Edward Jinkerson Jr., 24, are both both charged with murder, tampering with evidence and abandoning a corpse.  The probable cause statement from police says that Jinkerson shot Ancona while he was sleeping Thursday night. They say his body was then dumped near Belgrade.
Investigators say they discovered evidence of blood in the master bedroom of Ancona's home during a search.  Malissa Ancona tells police that she helped clean up the evidence after Jinkerson shot her husband.
KFVS-TV reports that Malissa says she last spoke with her husband before he left for his job Thursday at 9am. She told the television station that she got a call from his job and they told her he never came to work.  That probably wasn't true.
"Frank and I weren't getting along too well," Malissa tells KFVS-TV. "We were working on our marriage. He told me when he got back he was filing for divorce and took a bag of clothes with him."
Before his disappearance, Frank Ancona had identified himself as an "imperial wizard" with the Traditionalist American Knights of the KKK.