White House takes down all Spanish-language content from its website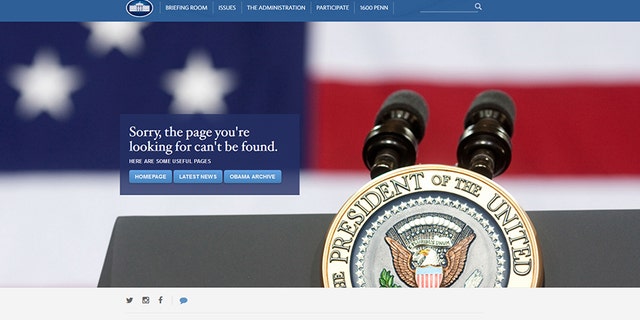 Shortly after Donald Trump's inauguration on Friday, the White House introduced several changes to its website – among them: it is now an "English only" site.
"Sorry, the page you're looking for cannot be found," is the message Internet users get when trying to access www.whitehouse.gov/espanol.
The Spanish version of the White House page was created in the months following President Barack Obama's swearing in in 2009. Up until Jan. 20, the site also had a blog dedicated to issues considered of interest for the Hispanic community.
The majority of the Spanish content, however, can still be found at ObamaWhiteHouse.gov, a site with an archive of Obama-era materials and resources.
According to EFE, the new Trump administration also has ordered the shutdown of other communication resources in Spanish such as @LaCasaBlanca account on Twitter and La Casa Blanca Facebook page.
The move is consistent with President Trump's criticism of the widespread use of Spanish in the United States.
In September 2015, he blasted former Florida Gov. Jeb Bush - a former rival who is speaks Spanish fliently and did so many times during the campaign - saying he should "set an example and speak English while in the United States."