Well-known pediatric surgeon dies while trying to save children from Lake Michigan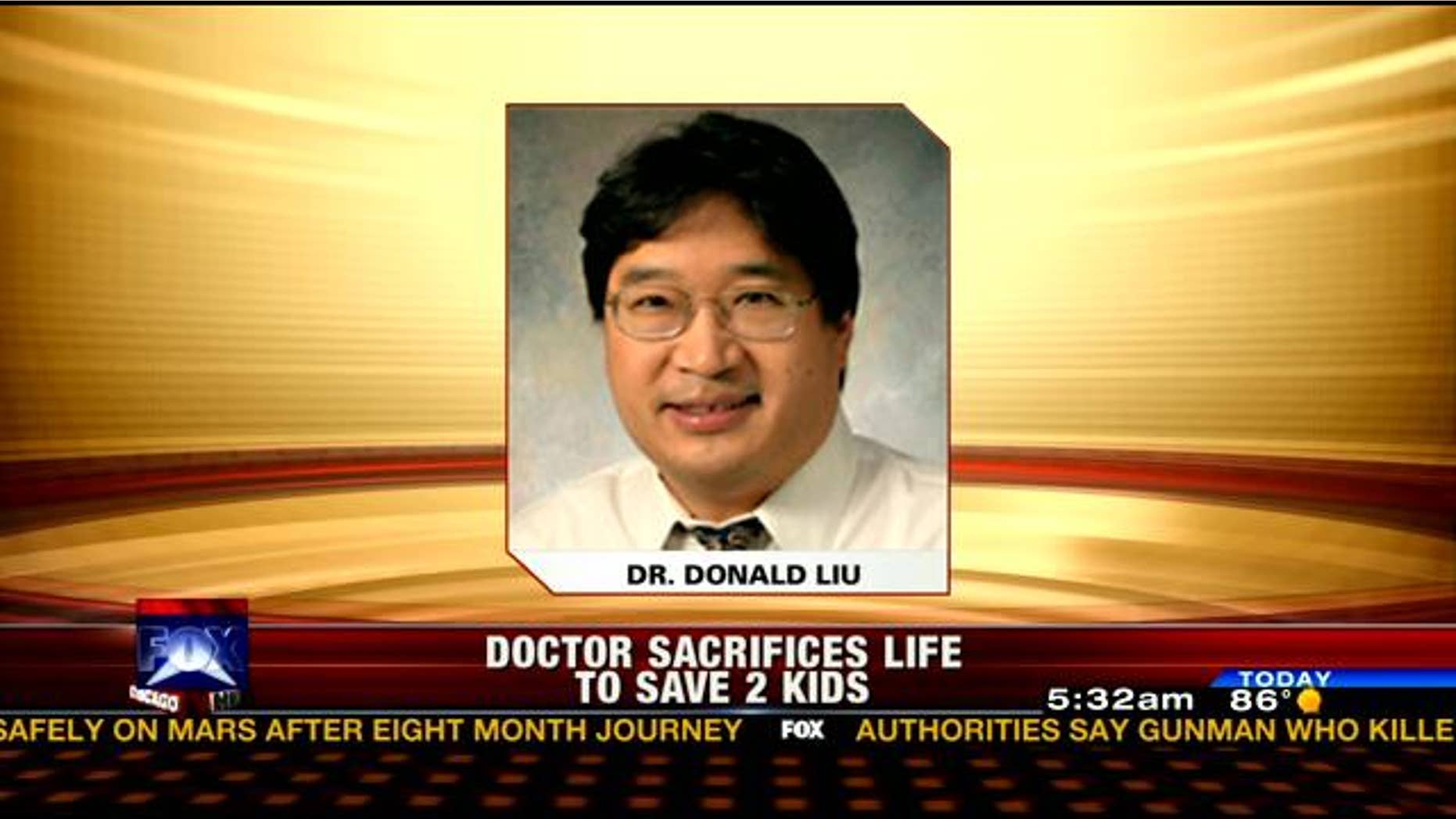 A prominent pediatric surgeon from Chicago reportedly died Sunday while trying to save two children from drowning in Lake Michigan.
Dr. Donald Liu, surgeon-in-chief and professor of surgery and pediatrics at Comer Children's Hospital, drowned Sunday morning in choppy waters off Lakeside, Mich., the Chicago Sun-Times reported.
The 50-year-old doctor was enjoying a weekend at the beach with his wife and children when he witnessed two boys struggling in the water, according to the newspaper. Liu tried to save the boys -- who eventually made it to shore safely -- but got caught in a rip tide that pulled him under.
"He was an amazing man," Liu's wife, Dr. Dana Suskind, told the newspaper. "We are just all in shock."
Liu leaves behind his wife and three children, Genevieve, 13, Asher, 10, and Amalie, 7, the newspaper reported.