Washington police officer's killer had criminal history
Nearly 24 hours after Tacoma, Wash., Police Officer Reginald "Jake" Gutierrez was gunned down, the neighborhood where it all happened was still swarming Thursday with detectives trying to piece together exactly what happened.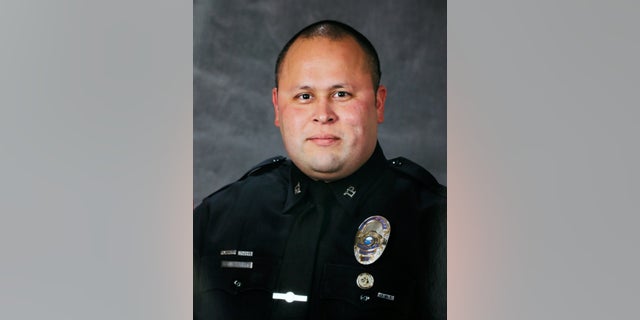 Tacoma Police identified the suspect in the case, Bruce Johnson II, of Tacoma, who was killed after a standoff Thursday. Johnson had a criminal history; court documents detail a violent encounter in May of 2015 when he was cited for assault and unlawful display of a weapon.
STANDOFFS WITH SUSPECTS PLAYING A ROLE IN 2016 OFFICER MURDERS
It happened at a medical marijuana shop on South Union Avenue.
Court documents said when Johnson didn't provide a prescription to buy marijuana police said he argued with employees, showed off a loaded gun and then punched one of them in the face.
The court fined Johnson $150, ordered him into an anger management class and told him to destroy his gun.
"I'm completely surprised," said Johnson's family's pastor Gregory Christopher.